You're an accomplished ASP.NET developer, but you're having trouble landing your ideal remote job. There's a strong chance your CV is the cause of the issue. As a result, you'll need a stellar ASP.NET developer resume to obtain a top-tier remote ASP.NET developer position with a Silicon Valley firm.
A well-written ASP.NET developer resume draws the attention of potential employers to your qualifications. It is the initial point of contact for firms who want to learn more about you. Furthermore, we all know how first impressions are crucial to success.
So, if you still don't have an ASP.NET developer resume, how can you make it more effective?
This article is an attempt by the Turing team to assist you in developing a strong and compelling resume in order to land the finest remote ASP.NET developer jobs. Here are a few things to keep in mind when putting up a flawless ASP.NET developer resume.
1. Demonstrate your extensive technological expertise with your bio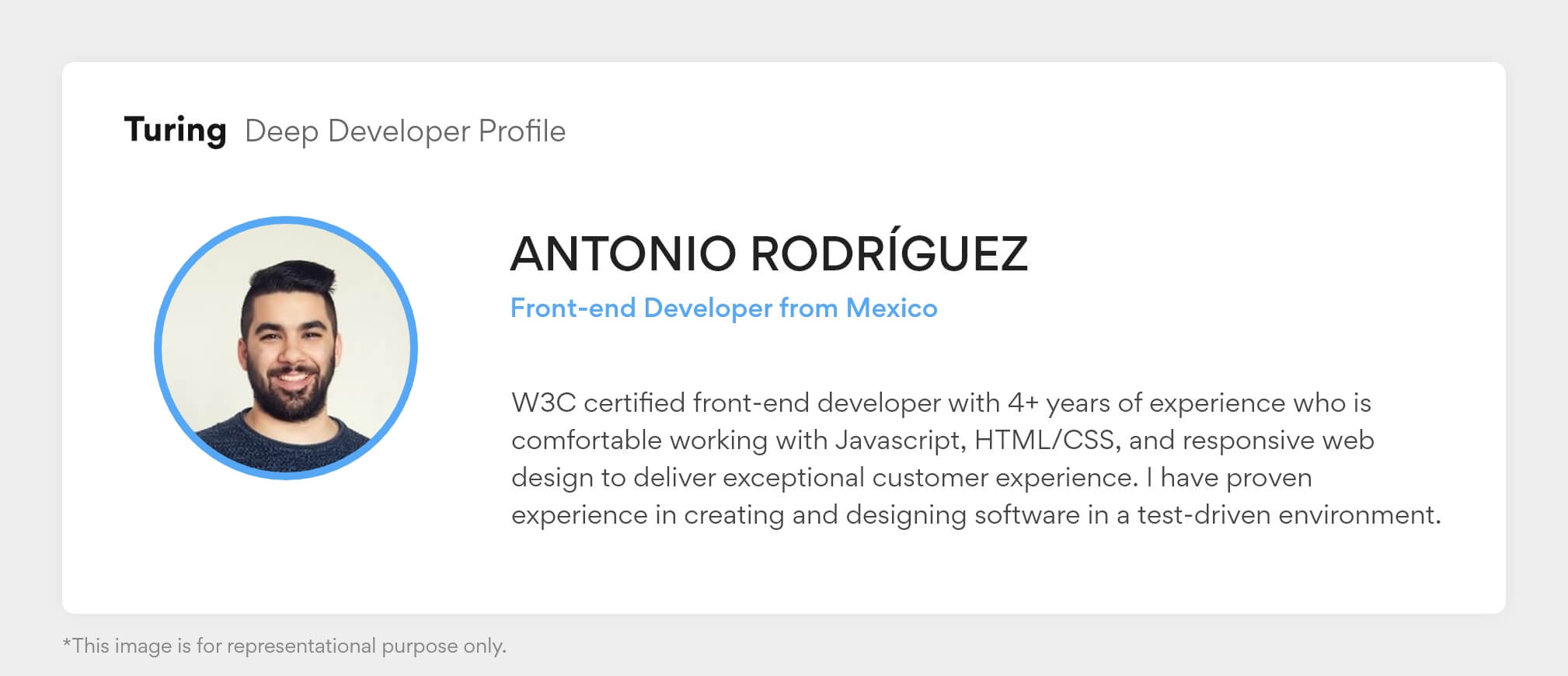 You'll need to demonstrate your exceptional technical knowledge of programming languages, tools, and frameworks. It is insufficient to just mention a list of programming languages, tools, and frameworks. The perfect resume will detail your personal experiences as well as how you gained and achieved your qualifications.
2. Ensure that your ASP.NET developer resume corresponds to the job description
You've already read the job description; find the essential terms there and use them correctly and organically in your ASP.NET developer resume. Make changes to your ASP.NET developer resume in accordance with the job description. Make the most of it.
3. Make yourself stand out from the crowd
Employers and recruiters are extremely busy people with limited attention spans. A CV is only read for 6 seconds on average by a recruiter. As a result, emphasize your exceptional abilities as well as the job you completed for your former companies. The fact that your accomplishments resulted in increased income for the company will be a major factor in getting you to the interview.
Write a few paragraphs on how you're always looking for answers to difficulties. Problems are everywhere, and everyone encounters them, but remind them you are a problem-solver. This will set you apart from the rest of the throng.
4. Select the most appropriate format for your ASP.NET developer resume
The reverse-chronological style is the most generally utilized method for obtaining top-notch ASP.NET developer employment. You begin with your job experience from the most recent company you worked for in this way. Most ASP.NET developers use this format because of its usefulness.
A functional resume, on the other hand, does not mention your industry experience. It is made up of your talents and does not take into account where you worked or how long you worked there. If you've had extended periods of unemployment or if you've changed careers, use a functional resume structure.
Depending on your job experience as an ASP.NET developer, you may also create a hybrid resume that includes both chronological and functional information.
5. Give a detailed timeline of your work experience
This is most likely the meat of your resume. This is the section where you should explain your job background in detail. Make it more than merely a chronology of events in history. Mention your prior positions, the length of time you worked there, the goals you met, the value your work provided to the company, and so on, in a clear and simple manner. Stats and statistics on your performance should be provided, as well as a quantification of your contributions. This will provide your potential employer a clear picture of your qualifications and why they should hire you.
Create your resume and get a job on Turing
Build the best ASP.NET developer resume with Turing's Deep Developer Profile
Apply Now
6. Your primary skills should be highlighted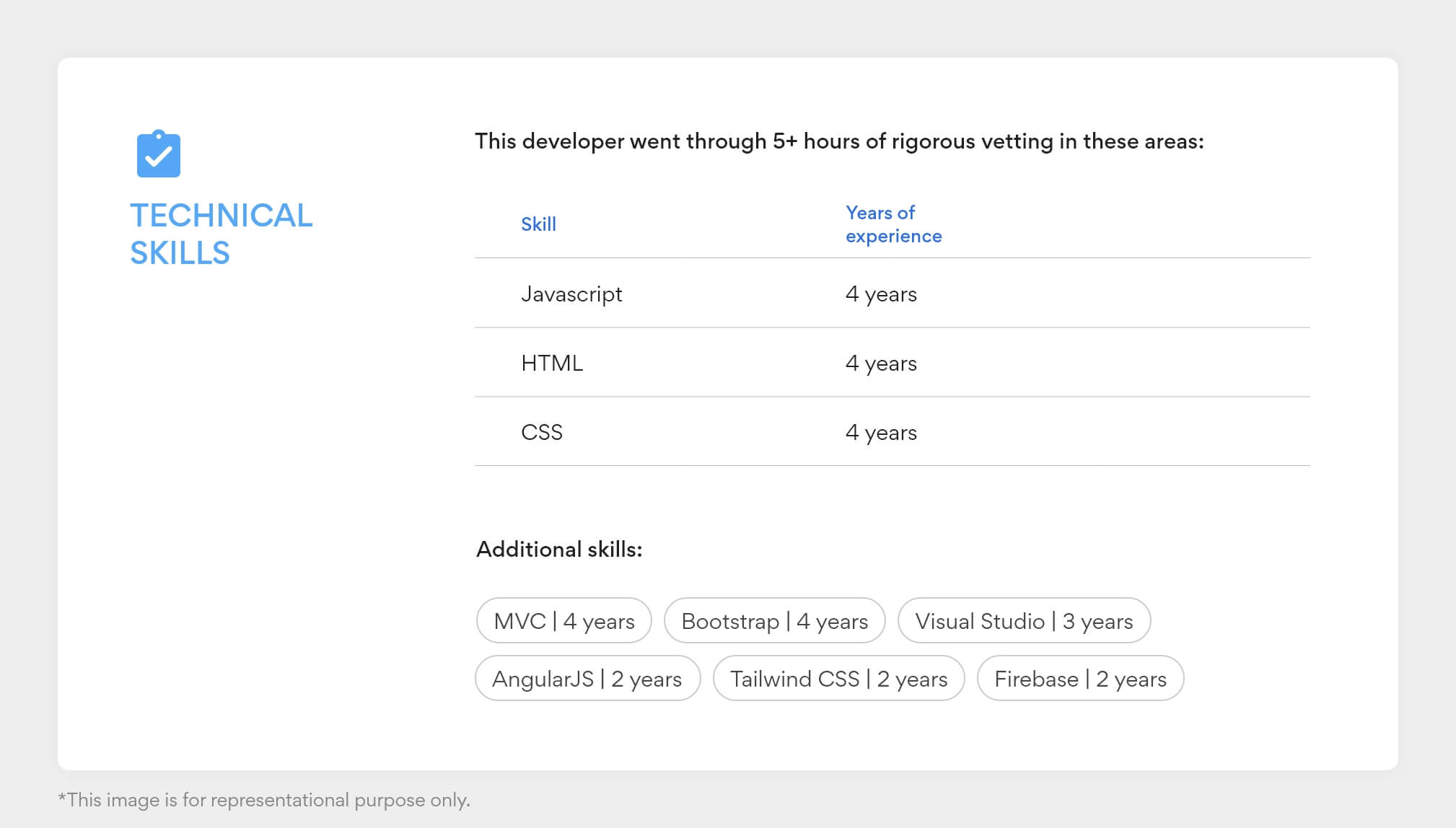 This section demonstrates to employers what talents you have. Make a point of highlighting your strengths in each of the skills you'll list. Show them point by point and use iconography to get the attention of the company or recruiter. You must also be very selective in how you portray your abilities. In order to acquire a decent ASP.NET developer job, you need have the following ASP.NET developer skills on your resume:
ASP.NET MVC
Coding
C#
F#
VB.NET
SQL Server
NoSQL
Oracle
HTML
CSS
JavaScript
Bootstrap
7. Describe your academic background
In a table, include your educational history, institutes attended, grades received, other credentials held, and so forth. This will allow the recruiter to easily review your educational background. If you have strayed from your studies in certain cases, you may wish to minimize your educational background. If you don't have a computer science degree but became interested in ASP.NET programming, for example, you shouldn't go into great depth about your educational history.
8. Use statistics and figures to quantify your resume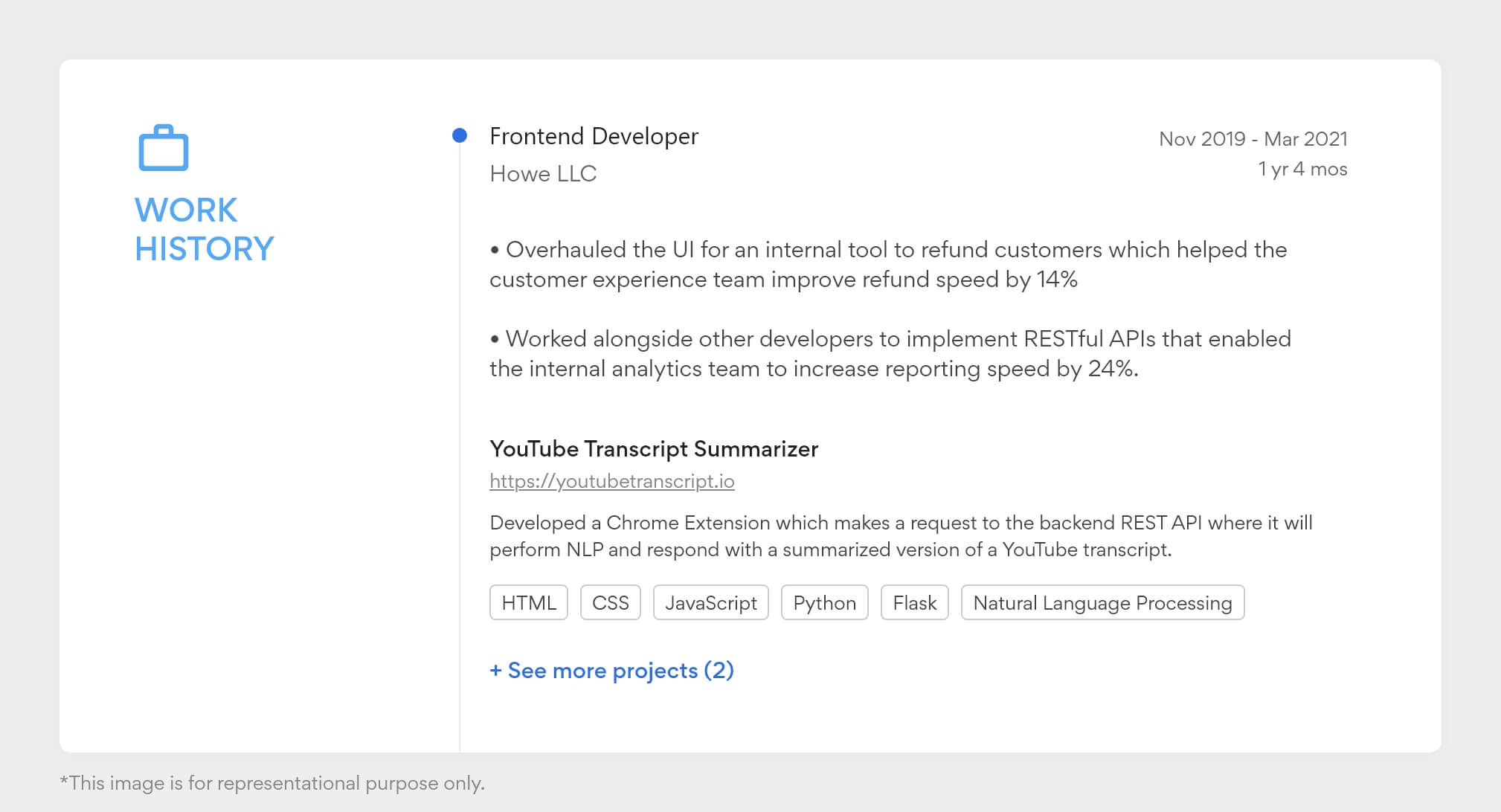 Giving excellent information to potential employers and recruiters will have a significant influence and boost your chances of being hired. In your ASP.NET developer resume, try answering the questions "How much?" and "How many?" Remember to add any personal achievements or honors you've received. Make your academic project a selling point, and be ready to talk about it when asked.
9. Make your resume keyword-optimized and grammar-checked
Check to see whether you used good grammar and English. It implies sincerity and lends credibility to your CV. Consider this: Would you wish to read phrases that are incorrect? Always proofread your resume and make sure it's written in perfect English with proper syntax.
Also, in your CV, use effective keywords relevant to ASP.NET development and software development. These keywords are incredibly significant, therefore emphasizing them will ensure that you get discovered. In a time-sensitive emergency, this will be critical.
To assist potential employers perceive you as the best addition to their team, use the following keywords:
Identifying
Programming
Creating
Diagnosing
Testing
Executing
Maintaining
Communicating
Informing
Consulting
Innovating
Recommending
Troubleshooting
Designing
Documenting
10. Make a short video summarizing your resume
This may seem like a useless exercise, but producing a little video of approximately a minute or two summarizing your talents, expertise, accomplishments, and credentials can offer you a significant advantage over your competitors.
Create your resume and get a job on Turing
Build the best ASP.NET developer resume with Turing's Deep Developer Profile
Apply Now