Are you looking for new Scrum Master career opportunities to advance your career? If you've been looking for jobs in Silicon Valley's finest companies, you're well aware of the value of a perfect CV.
With the right pointers, you can create an impactful and persuasive CV that can help you achieve your dream job. Your resume is a summary of your professional qualifications that distinguishes you as an expert. Your resume presents a window of opportunity to impress recruiters when applying for new positions, but once missed, it's difficult to recover.
So, in 2023, what is the best way to prepare a Scrum Master resume that makes an initial impression and boosts the chances of getting hired?
1. Entice the reader with your bio
When writing your Scrum Master resume, briefly introduce yourself to the recruiters. Include an 'About Me' section that is succinct and informative, allowing hiring managers to learn more about you as a professional. A well-written bio section hooks the recruiter's attention and boosts the chances of being chosen. Remember to include critical information, such as contact information, to make it as easy as possible for the recruiter to contact you. Also, be sure to include keywords linked to your expertise in your bio for Scrum Master job resumes.
2. Tell us about yourself
It's not just about recording your professional details and expertise when it comes to writing an effective Scrum Master CV. Make it immersive and attempt to explain your story; everyone enjoys reading about success stories, so make use of that. Make an effort not to seem generic in your approach, and give the recruiters a reason to be interested in you.
3. Compose a compelling headline
Your Scrum Master resume headline is just as important as constructing an excellent bio section. Choose a short yet informative combination of words that explains your key expertise or designation, as well as your years of industry experience. Keep in mind that each company may have a specific type of candidate in mind. So, for each Scrum Master job application, spend some time researching and customizing headlines.
If you're wondering what would be the perfect headline for your resume, here's an example: 'lead Scrum Master with 5+ years of experience'.
4. Scrum Master resume format
Choosing the appropriate format is one of the most important aspects of creating outstanding Scrum Master resumes. You may leverage the requirements of each job description and company to your advantage. If you're applying for a Scrum Master position, attempt to write a resume that highlights your talents by adopting one of the following formats:
A reverse chronological approach in which you begin with your most recent roles and work your way backwards through your former positions and initiatives.
A functional resume, in which your abilities are listed first, followed by your years of experience, and your career duties come next.
5. Include a timeline of your professional life
Use a career timeline as one of the secrets of generating Scrum Master resumes that make a difference. Including a career history is a simple yet effective method to emphasize your professional accomplishments and make a positive first impression on the recruiter. Despite the relevance, many candidates forget to add their career history and accomplishments. Show how your skills helped your employers and clients grow their businesses by giving the recruiter a quick tour of your professional journey.
Create your resume and get a job on Turing
Build the best Scrum Master resume with Turing's Deep Developer Profile
Apply Now
6. Demonstrate your Scrum Master skillset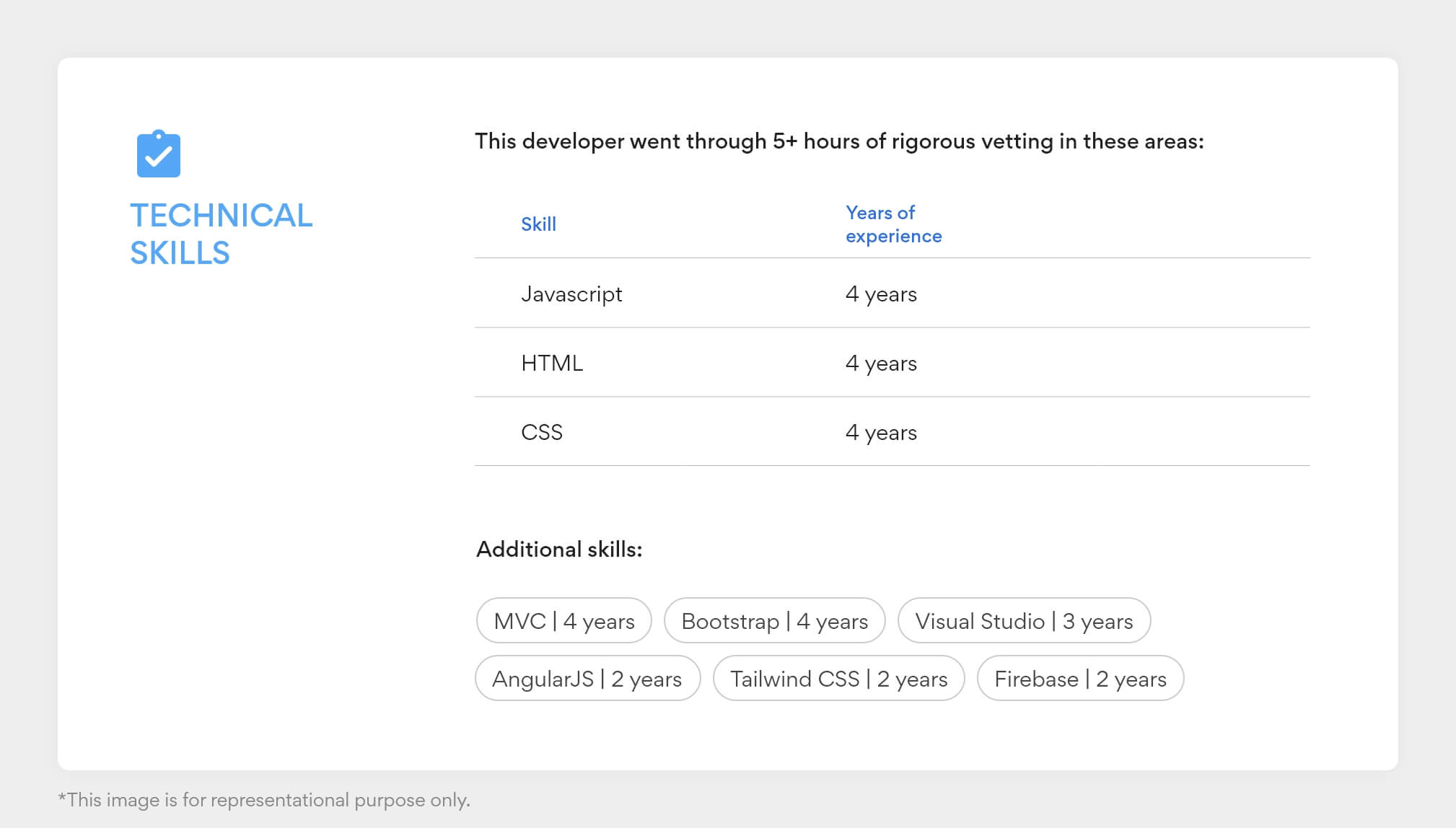 Every technology and job role requires a unique set of skills. Some can be classified as primary/essential, while others are secondary/nice to have. Include a section on your Scrum Master resume to emphasize those of your talents that are relevant to the job role and have helped you advance your career.
When you're listing your Scrum Master talents, don't forget to include some insights as well. Write a word or two for each talent and how it contributed to your achievement. You may also insert icons or bullets in this part to give value to the points and make your CV more immersive.
While you can list your talents in the traditional manner, you can always use a better model. Divide your talents into two categories, primary and secondary, to make it easier for recruiters to sort through the information.
To secure the best Scrum Master jobs with the top US companies, your resume should show the industry-standard skillset. Here's a list of skills that recruiters keep in mind when hiring for Scrum Master jobs.
Primary Scrum Master skills
Strong Scrum and Agile training
Organizational skills
Technical familiarity
Secondary skills
Training abilities
Provide guidance
Conflict facilitation
Servant leader
7. Mention your educational qualifications
Although many top tech companies prefer practical experience over degrees, it is still important to include your academic credentials. It's crucial in persuading the recruiter to explain how your academics influenced your professional path. Include details about the academic institutions you've attended (school, college, university, and other institutions), along with the grades you secured.
8. Make use of numbers to support your skills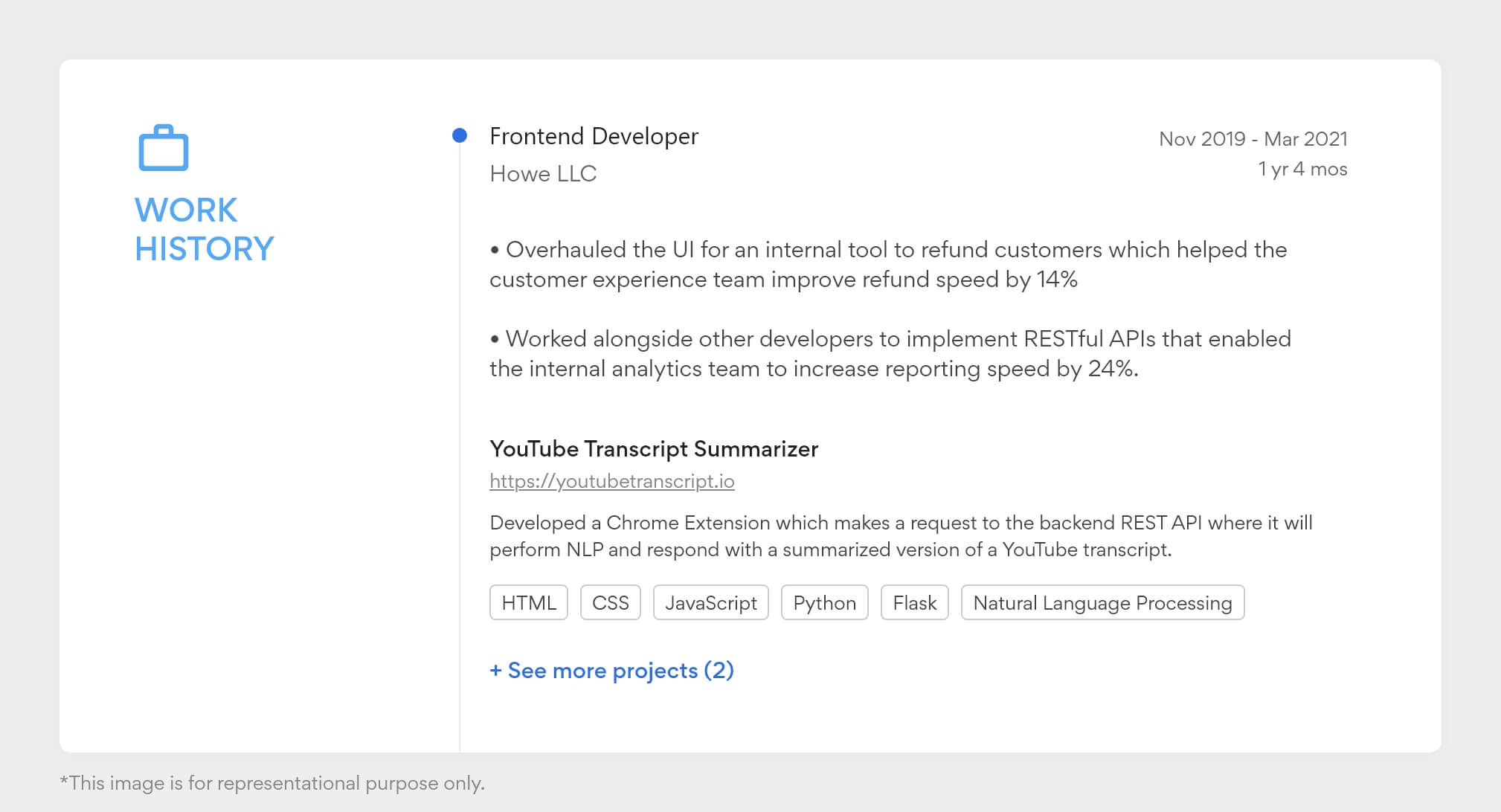 In the corporate world, numbers are crucial, and quantifying your professional abilities will offer you an advantage. It's not just about beefing up your Scrum Master CV; it's also about giving potential employers a sense of your quantitative abilities. To generate a powerful visual impact in the reader's mind, include numerical figures to substantiate your contributions to previous jobs and projects. Include personal accomplishments and side initiatives as a Scrum Master specialist while framing this section. Adding a personal touch to your CV adds value and increases your chances of being chosen.
9. Use good grammar and include keywords
It is important to know standard English to find success with the top US companies. If you're looking forward to taking your career ahead with remote Scrum Master jobs, writing your resume in spotless grammar is very important. It is the primary language of the country and is used for all professional interactions. So, when writing your Scrum Master resume, ensure it is grammatically flawless.
In addition to writing flawless English, include skills-related keywords throughout the resume. This helps to enrich the resume with job role-related details. Furthermore, keywords do not just create a positive impact but also help to tap into resume selection software algorithms and show you as a top applicant.
Here is a small list of keywords closely related to Scrum Master job roles:
Designing
Planning
Implementing
Documenting
Coaching
Training
Management
Reviewing
Tracking
Testing
Facilitating
10. Add a video introduction
A short video introducing yourself is a unique yet highly effective strategy for your Scrum Master job applications. To engage with the viewer on a more personal level, record a short video summarising your skills as a Scrum Master specialist.
Create your resume and get a job on Turing
Build the best Scrum Master resume with Turing's Deep Developer Profile
Apply Now