Have you ever applied for a job at any Silicon Valley company? If yes, you already know the importance of a good resume in the selection process. The first step in preparing a developer resume is to refer to an excellent mobile developer resume and understand the key ingredients. And, that's not all. Incorporating the identified items in order is also very important. After all, you don't want to blow an opportunity to create a good impression on your recruiters.
A resume that includes all the relevant information in a standard mobile developer resume helps you summarize valuable points that portray you as an expert in the industry. It is important to incorporate the challenges you faced at work and how you tackled them to show results.
So, how can you create a mobile developer resume that helps you present your skills and working experience perfectly?
In this article, hiring experts at Turing will show you the essential points to draft a top-notch developer resume to land the best mobile developer jobs.
1. Create a great bio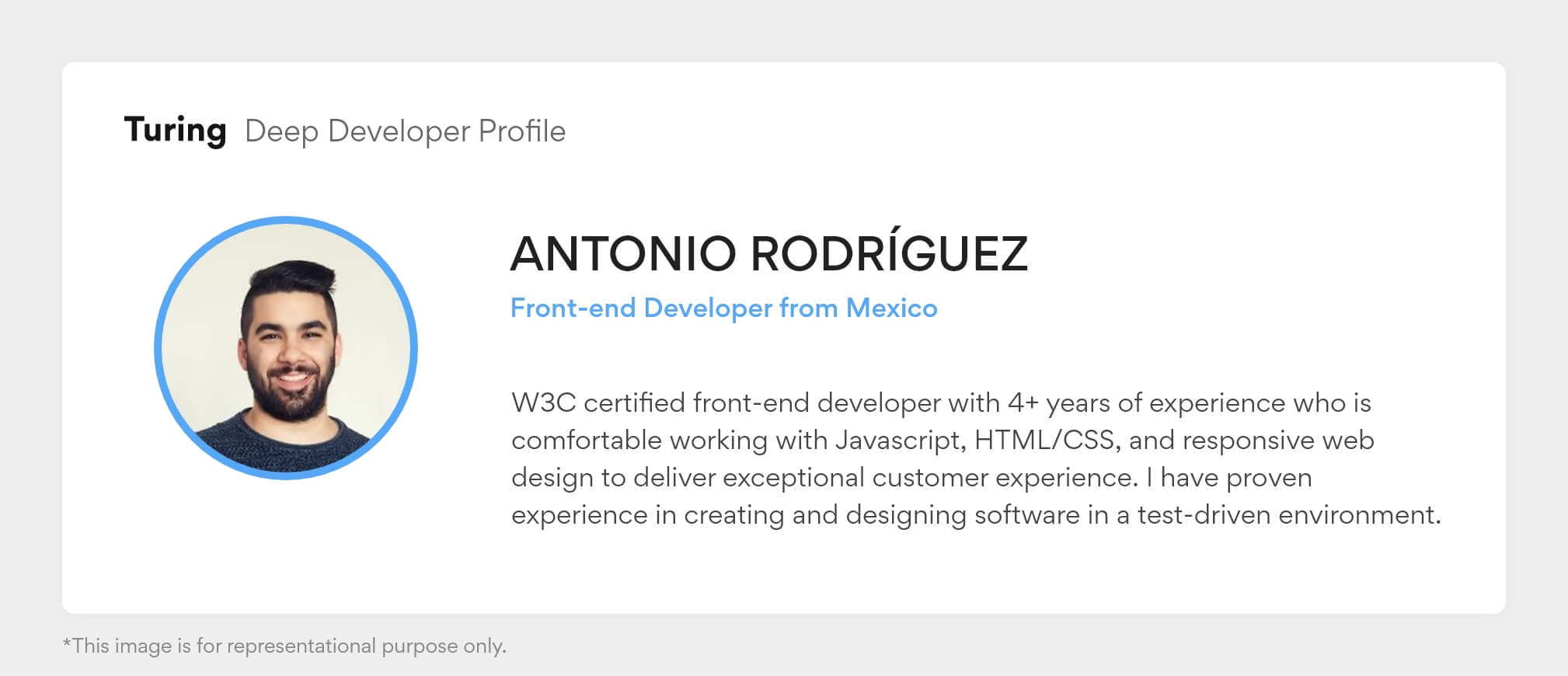 You should include a compelling 'About Me' section on your resume so the recruiter can learn more about your personality. A well-written bio will help you attract recruiters' attention and increase your chances of being selected for the next round.
If you include information like your email address, phone number, or other social media links in your bio, recruiters will be able to contact you immediately. You can observe how other developers write a mobile resume by looking at a mobile developer resume online. Also, try to add as many mobile developer jobs-related keywords as possible in the bio without stuffing keywords.
2. Tell your wonderful tale
Your mobile developer resume should incorporate storytelling. Consider it an opportunity to show your commitment and enthusiasm for your work to the recruiters. You can also highlight the hard work put in for your previous project and build a rapport with the hiring team.
If you can convey your narrative well, the recruiters will likely ask you more questions about it, and you may steer the conversation further. An excellent mobile developer resume will help you develop ideas and portray yourself as the ideal candidate for the job.
3. Start with a striking headline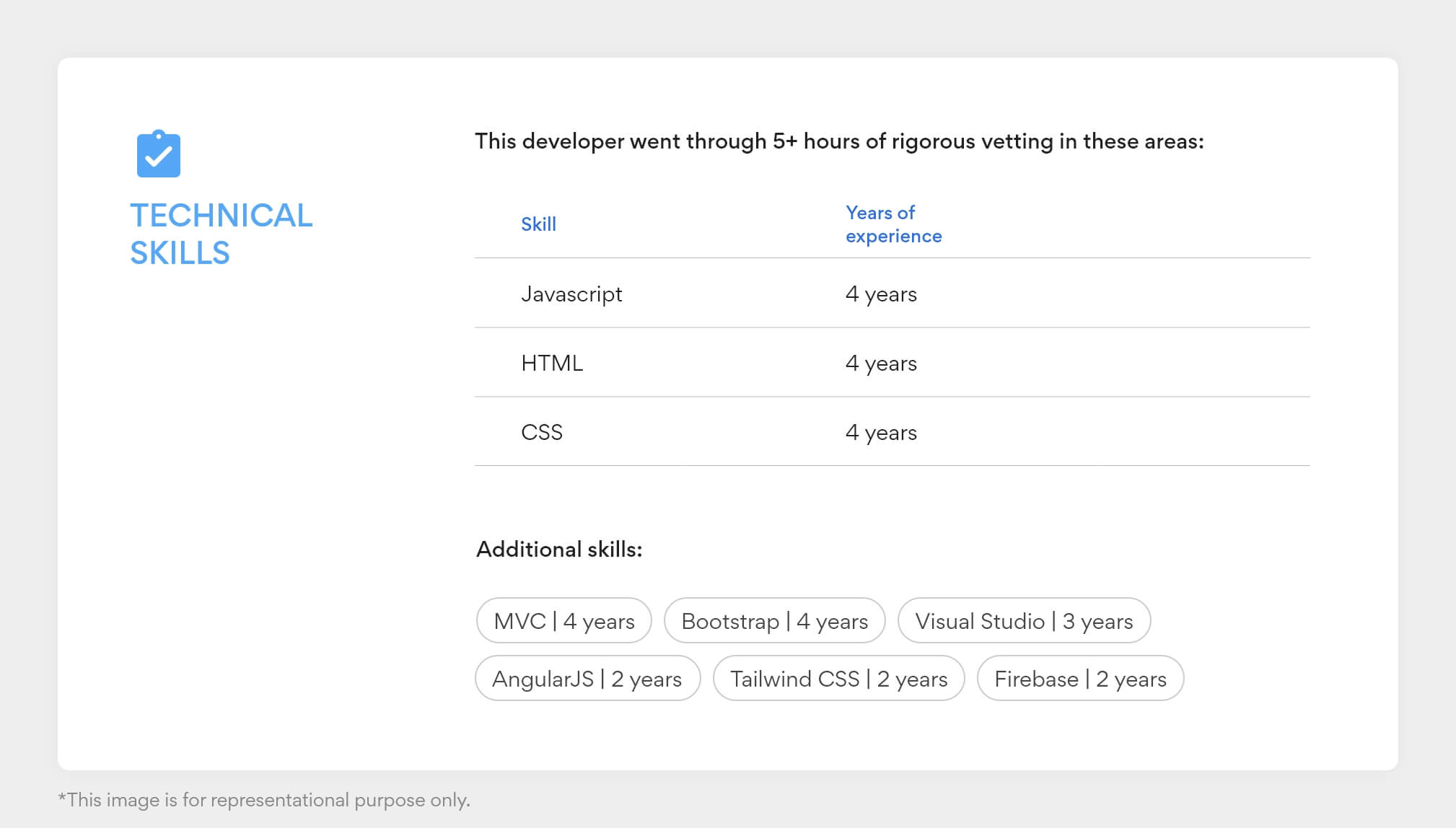 Start your resume with a compelling title before displaying your skills and getting into the details. Make a headline that reflects your skills and experience.
Here's an example of a well-written headline from a mobile developer resume: 'Senior mobile developer with 5+ years of experience'. Make the resume headings for each job application unique. Begin by presenting the sections that give legitimacy to your skills.
4. Understand a standard structure of a mobile developer resume
Many developers use the popular reverse chronological format in their resumes. That means your resume should begin with your most recent roles and experiences. Never be hesitant to experiment with other formats, such as a functional format that emphasizes your skills over technical efficiency.
In addition to these two options, you can use a mobile developer resume to create a hybrid format for your developer resume. It allows you to strike a balance between your professional achievements and experience.
5. Include a professional timeline in your developer resume
A resume with a professional timeline that is clear and informative can make all the difference. It can make your resume more personalized by emphasizing your professional accomplishments. Use a mobile developer resume as a starting point, and be sure to include sources to back up your point. Also, let them know how long it took you to achieve career milestones.
Create your resume and get a job on Turing
Build the best mobile developer resume with Turing's Deep Developer Profile
Apply Now
6. Highlight your expertise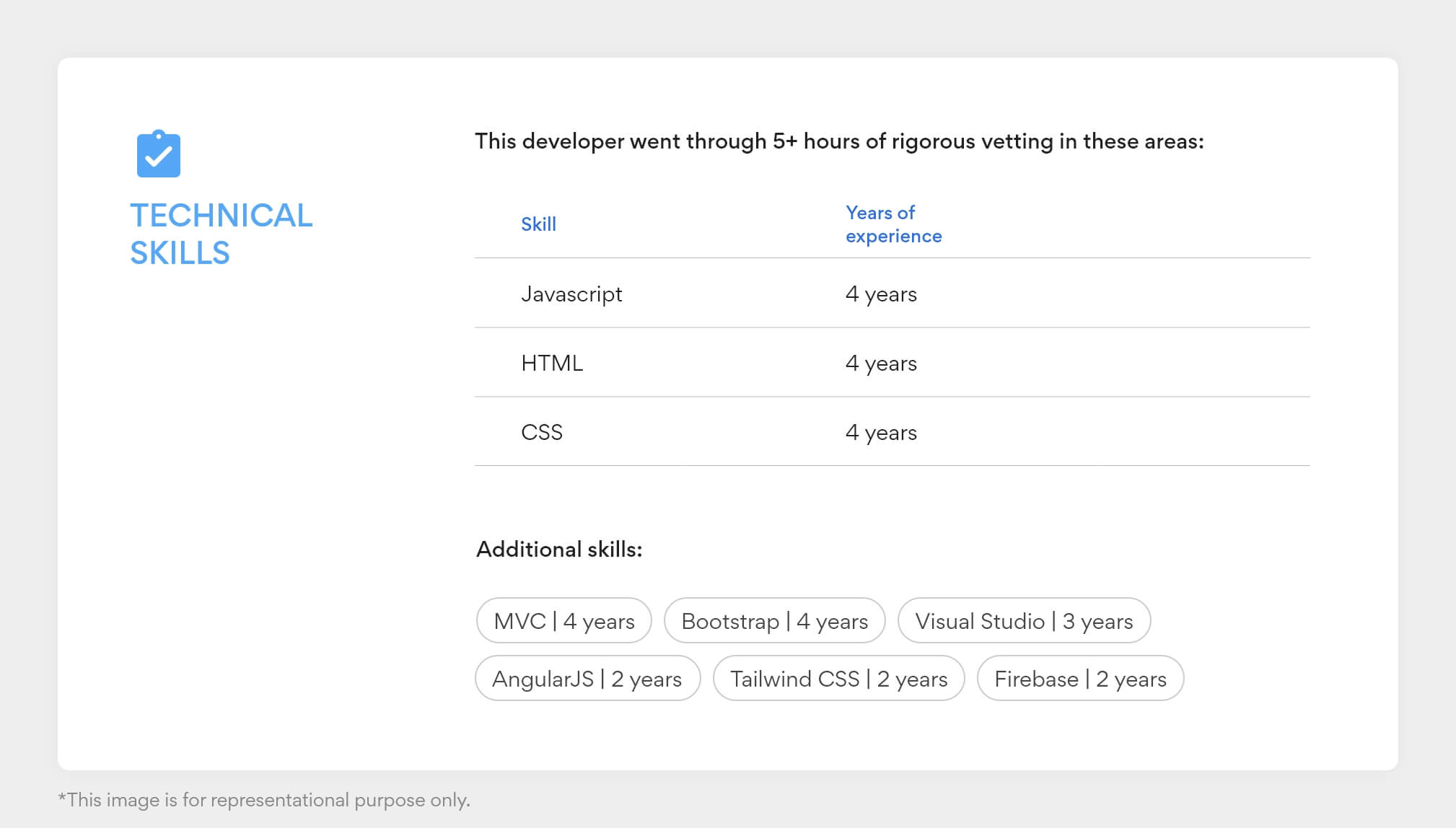 You can go through your skills in further depth here. Make a list of your core skills and accomplishments that helped your previous company achieve its goals. Don't be hesitant to use icons to draw attention to important details.
Instead of sticking to the usual structure, you might use a different approach for your mobile developer resume. For example, your skills can be classified into primary and secondary skills. This will help recruiters instantly recognize your job-related skills based on your prior work experience. Stick to the usual format using a mobile developer resume and then break out.
The following skills, which are relevant to the role, should be included in your mobile developer resume:
Primary skills (Technical)
Cross-Platform App Development
Security
Database management
Hardware interaction
Implementation of memory allocation
C#
Java
HTML 5
CSS
Mobile platform Application Programming Interfaces
Secondary skills (Design and web performance-related)
Visual editing
UI/UX design
GIT/Version control
Wireframing
Debugging
7. Include your academic accomplishments
Your educational history should be emphasized in your mobile developer resume. Include details such as the institutes you've studied, the grades you've obtained, and any other qualifications you've received to improve your chances of being selected. Use a tabular structure for this section to make it easier for recruiters to look over your academic background and better understand yourself. Use a basic mobile developer resume to fill out the details correctly.
8. Quantify your skills by putting numbers next to them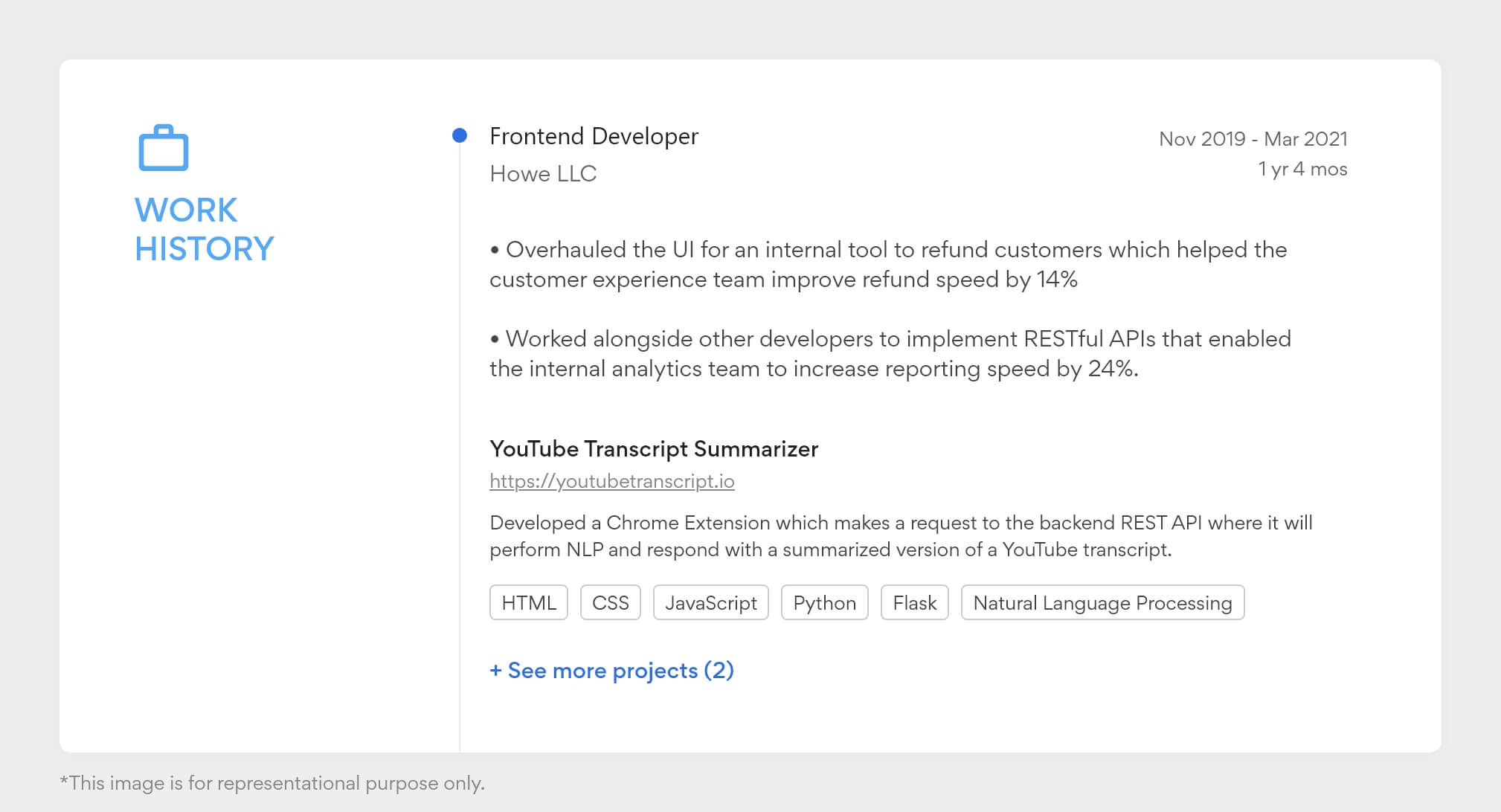 In the corporate world, numbers can do miracles. Putting numbers next to your skills allows you to quantify them and highlight your value. Personal achievements and side projects should also be included. This knowledge will help you stand out in the crowd and secure the best mobile developer jobs.
It's crucial to keep in mind that your resume should be no more than two pages long. To make your resume more compact, learn to project only the most vital information from a mobile developer resume.
9. Make sure you double-check your grammar and use keywords
To get the top mobile development jobs in the United States, you need to know English. Besides, keywords relevant to your field should be used in the title, section headings, and throughout the content. Resume sorting software will be able to capture your resume in this manner, increasing your chances of being hired. An excellent mobile developer resume will help you find the most suitable keywords.
Following are some of the relevant skills-related keywords taken from a standard mobile developer resume:
Developing
Programming
Creating
Designed
Testing
Executing
Integration
Coding
Bootstrapping
Documenting
10. Include a brief video clip
It's possible that you're not presenting your capabilities properly if you don't get a response to your mobile developer job application. Including a short video is a great way to take the process further. The video should be simple. You can learn how to incorporate that from a mobile developer resume.
Create your resume and get a job on Turing
Build the best mobile developer resume with Turing's Deep Developer Profile
Apply Now