A well-written and detailed resume is essential to your success. If you want to work with Silicon Valley's corporate giants, you must understand the significance of an impressive resume. Consider this: You're making the first impression on someone who can make or break your chances with your CV. Convincing a potential employer to hire you requires effective communication as well as skill-specific knowledge, which a good CV will always have.
We have listed the key takeaways for creating a beautiful resume that are simple yet effective and solidifies your position for the job. Because the position of AWS ML Cloud engineer is a unique career path in its own right, it also has some distinct requirements.
Turing professionals have some excellent advice that can help you improve your resume and land the best AWS ML Cloud engineer jobs.
1. Begin with a strong bio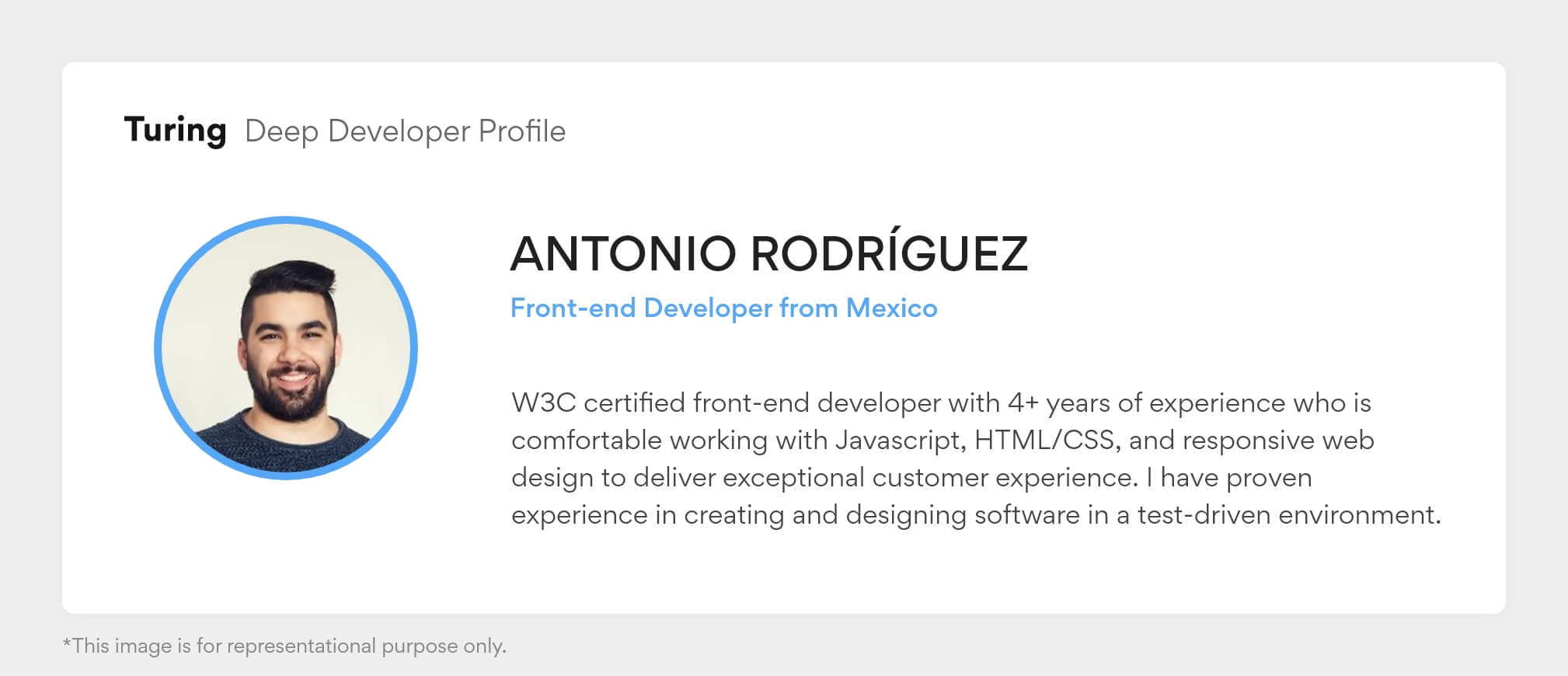 An excellent 'About me' section, right at the beginning of the resume, summarizing your qualifications, can give hiring managers a general idea of who you are.
In the bio section of your resume, include a clear email address, phone number, and a list of your social media handles so recruiters who are interested in your background can easily contact you for an interview. Include any keywords for your most important skills, as well as a description of the types of projects you've worked on. The more specific you are, the easier it will be for recruiters with relevant connections to locate you.
2. Present your AWS ML Cloud engineer resume as a story
Consider your AWS ML Cloud engineer resume to be an advertisement, and yourself to be a commodity. There should be something unique about your story if someone wants to invest in your potential. In your resume, emphasize your uniqueness. This is a very effective method of persuading the recruiter to hire you for AWS ML Cloud engineer jobs. Start from the first line of your summary and work your way to the end as quickly as possible. The best practice is to tell your story in the context of the job description.
Create a resume that is specific to the job description. For example, if you are writing a resume for an executive-level position, it would be inappropriate to include your high school leadership skills. So, at the organizational level, include more information about your leadership skills in managing large teams.
3. Open with a great headline
The headlines should not be too flashy or difficult to read. A simple headline under your name that corresponds to the job profile you are applying for is the best way to proceed. For instance, if you are applying for the position of AWS ML Cloud engineer, the title can be the same, i.e. AWS ML Cloud engineer with 10+ years of experience. In a nutshell, headings are meant to reveal your background.
4. Structure your AWS ML Cloud engineer resume in the right format
A resume can be formatted in a variety of ways. Most professionals prefer the popular reverse chronological format. This method begins with the most recent employment data and works its way backward. While this accomplishes the goal, you have the option of taking a different approach. For example, by using an AWS ML Cloud resume template, you can structure your AWS ML Cloud developer resume in a functional format. Emphasizing your abilities and technical knowledge that assist you in building a stronger first impression.
5. Provide a detailed timeline of your work experience
Your work experience is an important part of your resume. AWS ML Cloud developer resume that includes the dates you were promoted, won an award, or joined a club can give you an advantage. Add any extra information to your timelines, such as job titles, employment durations, and accomplishments. Examine the one-page AWS ML Cloud developer resume template and use your AWS ML Cloud technical resume to demonstrate how consistent your skills and experience are. Also, briefly describe how long it took you to reach your professional milestones. Keep in mind that your professional timeline is the most important aspect of your AWS ML Cloud developer resume.
Create your resume and get a job on Turing
Build the best AWS ML Cloud engineer resume with Turing's Deep Developer Profile
Apply Now
6. Emphasize your AWS ML Cloud engineering skills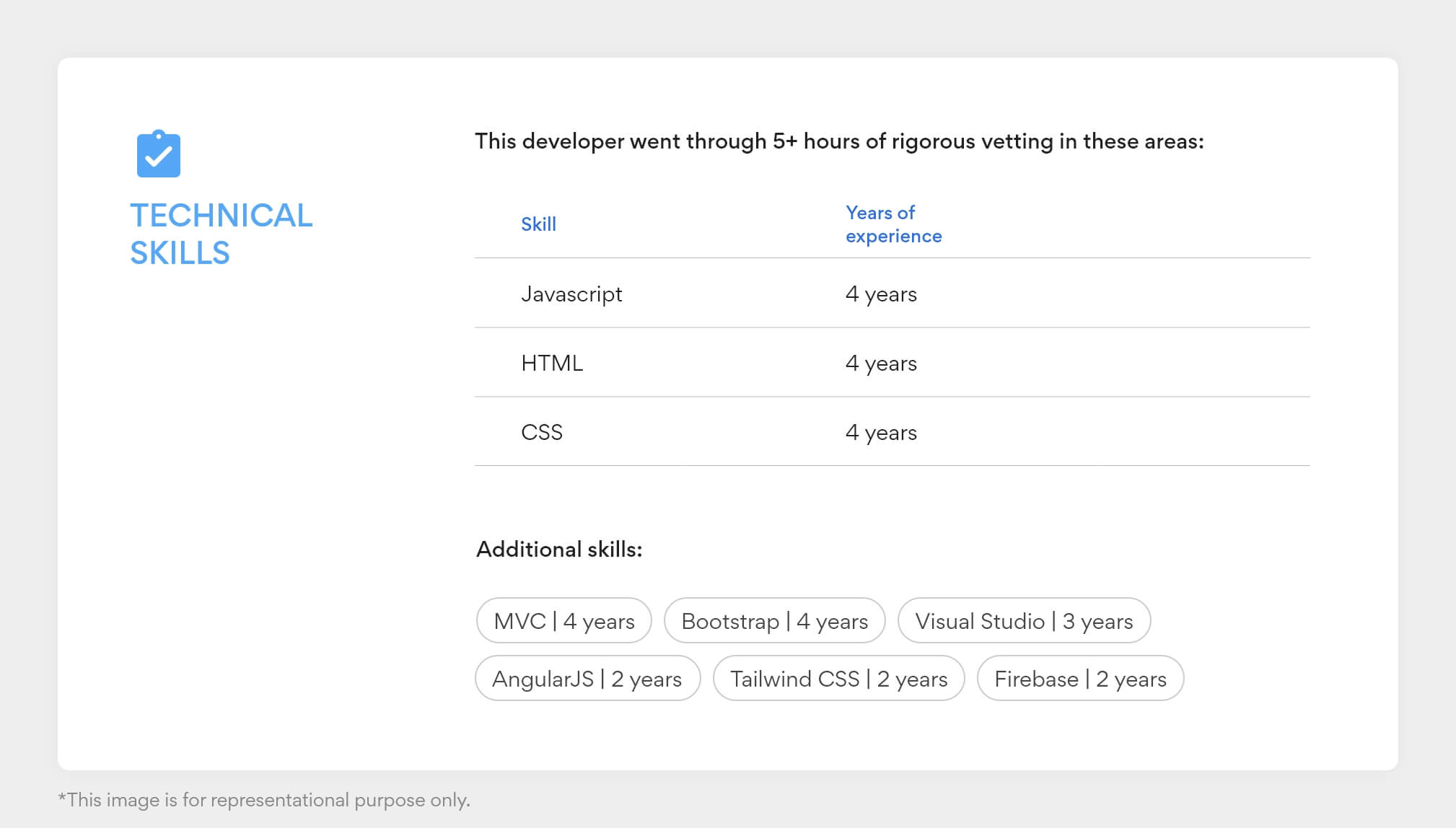 In your resume, you must emphasize your AWS ML Cloud engineer skills. An AWS ML Cloud engineer must be proficient in a wide range of highly specialized skills. As a result, a well-developed skill section in your resume is required. It will clearly demonstrate your knowledge of the subject.
You can discuss your core strengths, such as skills that you would be happy to apply in your next job, here. Include some icons to catch the recruiter's attention to make this section more appealing. Make it clear how your skills have helped previous employers solve a business problem.
To grab the recruiter's attention, include the following skills in your AWS ML Cloud engineer resume:
**Primary skills (Technical) **
AWS SDK
Machine learning
DevOps
Cloud security
Networking
Javascript
APIs
Linux
**Secondary skills (Developer tools) **
Debugging
Hybrid Cloud management
Data migration
7. Mention your educational background
Place your academic credentials at the top of your resume. Include details about the schools you've attended, your grades, and any other accomplishments you've had. This demonstrates that you are driven and have set goals for yourself. Use a table form layout in this section of your AWS ML Cloud engineer to get hired faster.
8. Make use of numbers to quantify your skills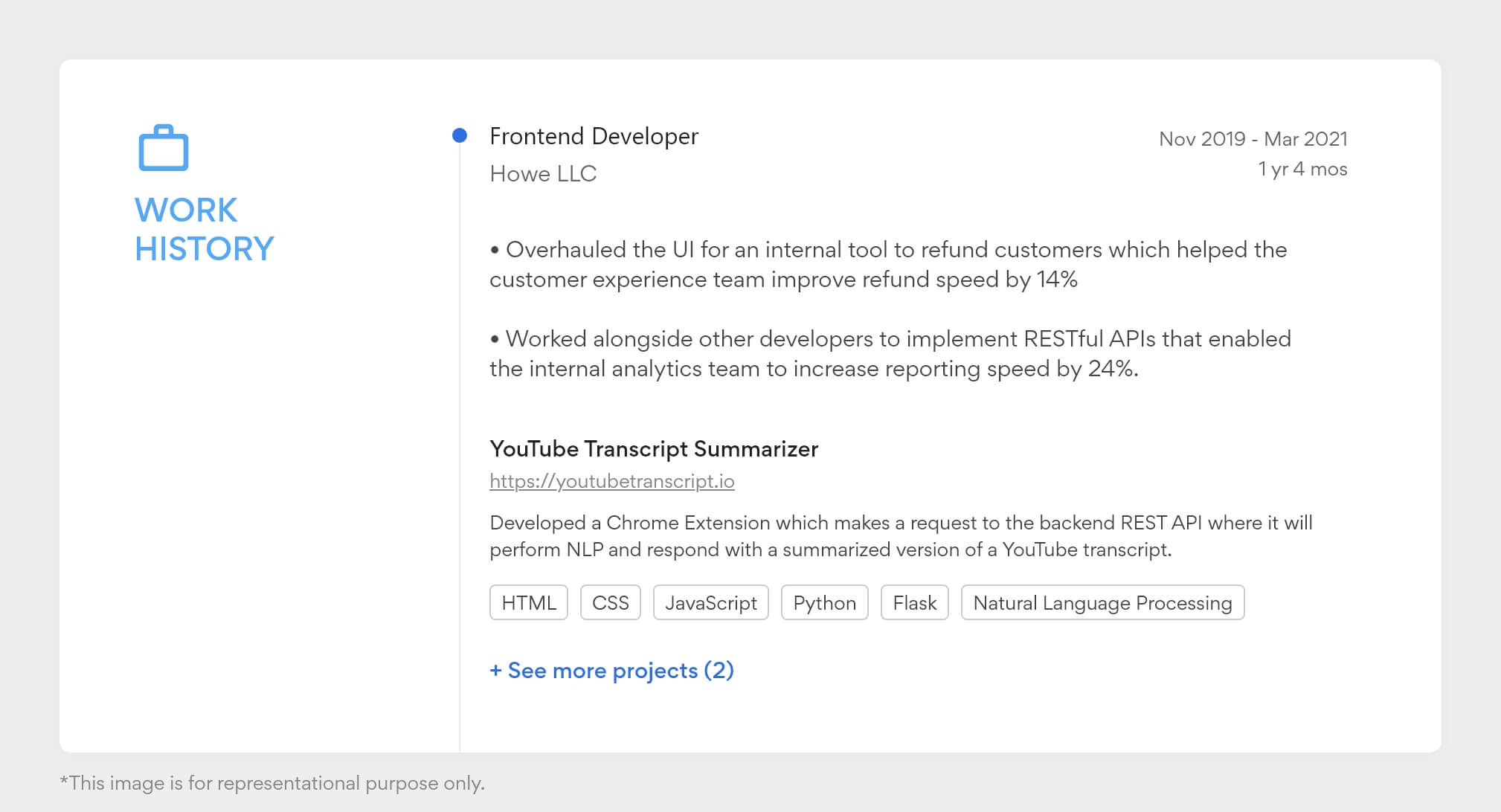 In your AWS ML Cloud engineer resume, use numbers to quantify things and give weight to the quality and value you can provide to the enterprise. This way, you can effectively impress the recruiter because your claim is supported by numbers. Assume you're creating a timeline and applying for a position of leadership.
Your resume must not be more than two pages long. Learn how to select and present the most important information on your resume so that recruiters can easily scan it.
9. Avoid grammatical mistakes and use proper keywords
The foundation of any resume is good grammar and spelling, as well as keywords. If you don't have these two things on your resume, it will look bad in the eyes of recruiters. To land the best AWS ML Cloud engineering jobs in US companies, fluency in English is a must. Even if you are the most qualified candidate, a single error on your resume can convince the recruiters to turn you down.
Here are some skills-related keywords you can include in your resume:
Developing
Programming
Creating
Designed
Testing
Executing
Integration
Coding
Bootstrapping
Documenting
10. Summarise your resume in a brief video clip
Making a simple and short video about yourself, even if it appears excessive, will lead to a competitive advantage over other applicants. Tell your story in a way that highlights your skills, abilities, and achievements.
Create your resume and get a job on Turing
Build the best AWS ML Cloud engineer resume with Turing's Deep Developer Profile
Apply Now