Linux development jobs predominate in the market, but can you even get one if you don't have a proper Linux developer resume? No, if your fundamental document isn't strong enough to persuade the recruiter, you'll have a difficult time landing a job. So, if you're looking for top remote Linux developer jobs at a top Silicon Valley company, the first step is to create a strong Linux developer resume.
It is critical to write a resume proficiently to communicate your value to the hiring manager.
Turing's resume writing guide will assist you in creating a strong resume for your next Linux developer job.
1. Start with relevant information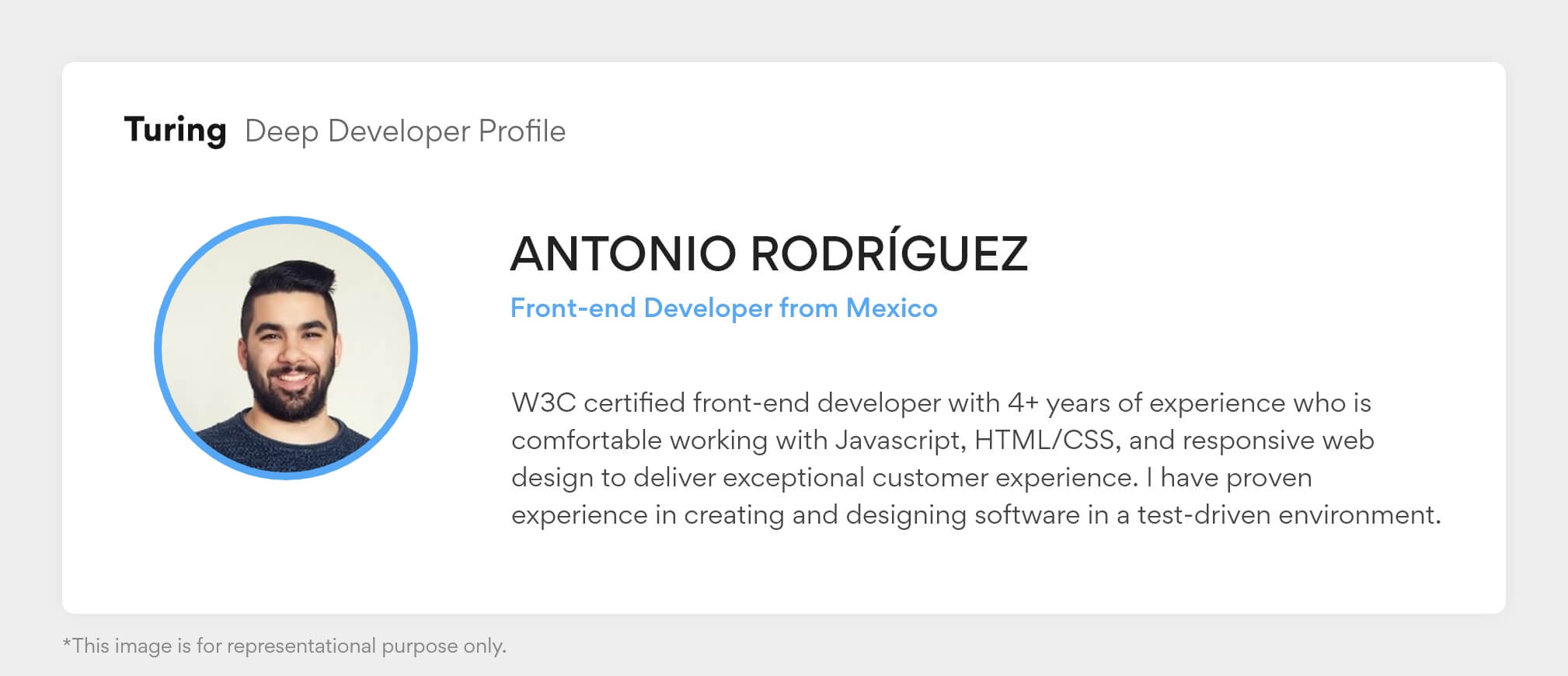 When you're creating your Linux developer resume, make sure you're targeting the right people. The best way to start is to include an 'about me' section right after your name, email address, and phone number in large letters. Make it super easy for hiring professionals to contact you for an interview in seconds.
Remember to include the relevant keywords and Linux developers' most valuable skills, as well as a brief description of any relevant Linux projects you have previously worked on. This will help your resume stand out among a slew of other candidates and increase your chances of getting an interview.
2. Think of your Linux developer resume as a story
Your Linux developer resume tells a brief story about you and your track record. Stories take us on a journey and tell us things in such a way that they stir up our curiosity. So, when creating your Linux resume, remember to think of it as a saga you're writing about yourself. Create a resume that tells your story to prospective employers in the best way possible.
3. Give your Linux developer resume a great headline
Before going into the specifics of your relevant experience and academic qualifications, make sure you have a resume headline that clearly states your title and years of experience. For instance, a Linux Developer with 6-years of experience at a top MNC. The headline will serve as the centerpiece of your Linux developer resume.
4. Choose the right format for your Linux developer resume
The reverse chronological order is the most common and frequently used format for writing a resume, in which you begin with your most recent work experience and work your way through all of your previous positions. However, if you want to put the spotlight on your skill sets and tech stack, you can use the functional format. If you have had gaps in your employment, then the functional format is the best.
You can also choose a hybrid resume that combines the chronological and functional elements in which you highlight your most useful skills and incredible work achievements.
5. Provide a complete record of your work experience as a Linux developer
Work experience is the most important aspect of your resume. Mention your major accomplishments in previous companies and how they shaped your career. Describe how your work saved the company time and increased revenue. These key parameters highlight the value you brought to your previous organizations.
Create your resume and get a job on Turing
Build the best Linux developer resume with Turing's Deep Developer Profile
Apply Now
6. Feature your main Linux developer skills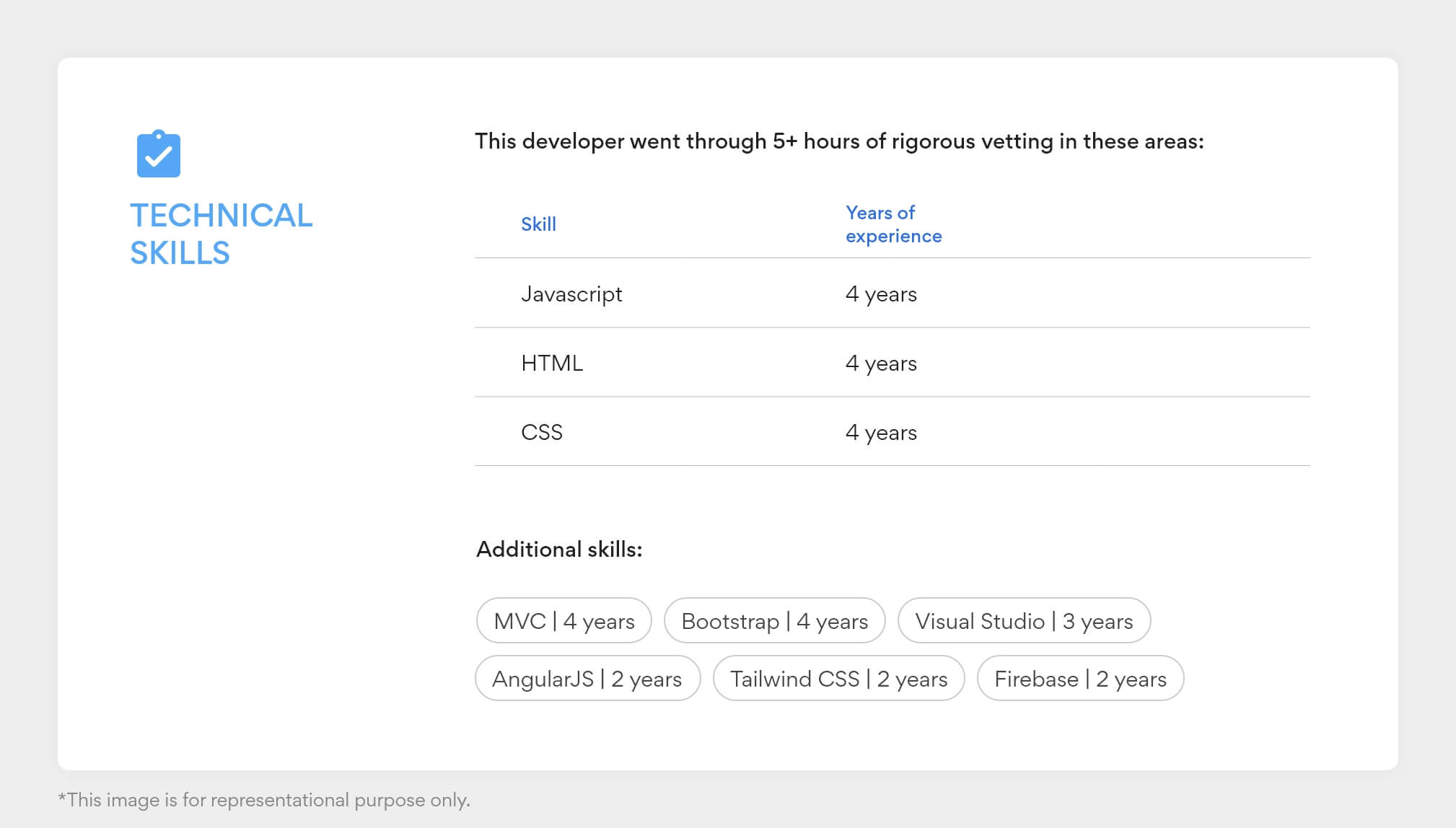 This section will include the skills in which you perform best. Demonstrate your unique strengths in each of the skills you'll mention. Demonstrate them point by point and insert icons to capture recruiters' interest. Write a few lines about how your expert knowledge in a particular skill helped your previous organizations find a solution. Dividing your skill sets into primary and secondary skills will give hiring managers a good idea of the skills you have perfected and those in which you have some knowledge.
You must also be very careful about how you present your skills. Having the following Linux Developer skills in your resume will be useful to land a good Linux developer job:
Primary skills (technical)
Red Hat Linux
Unix System
Bash Shell
Python
SQL
SIEM
Secondary skills
7. Provide your academic background in your Linux developer resume
Mention your educational background, the academic institutions you attended, the grades you obtained, the other qualifications you hold, and so on in a table format. This will allow your hiring manager to quickly review your educational history and get to know you better.
8. Quantify your resume to provide details about your work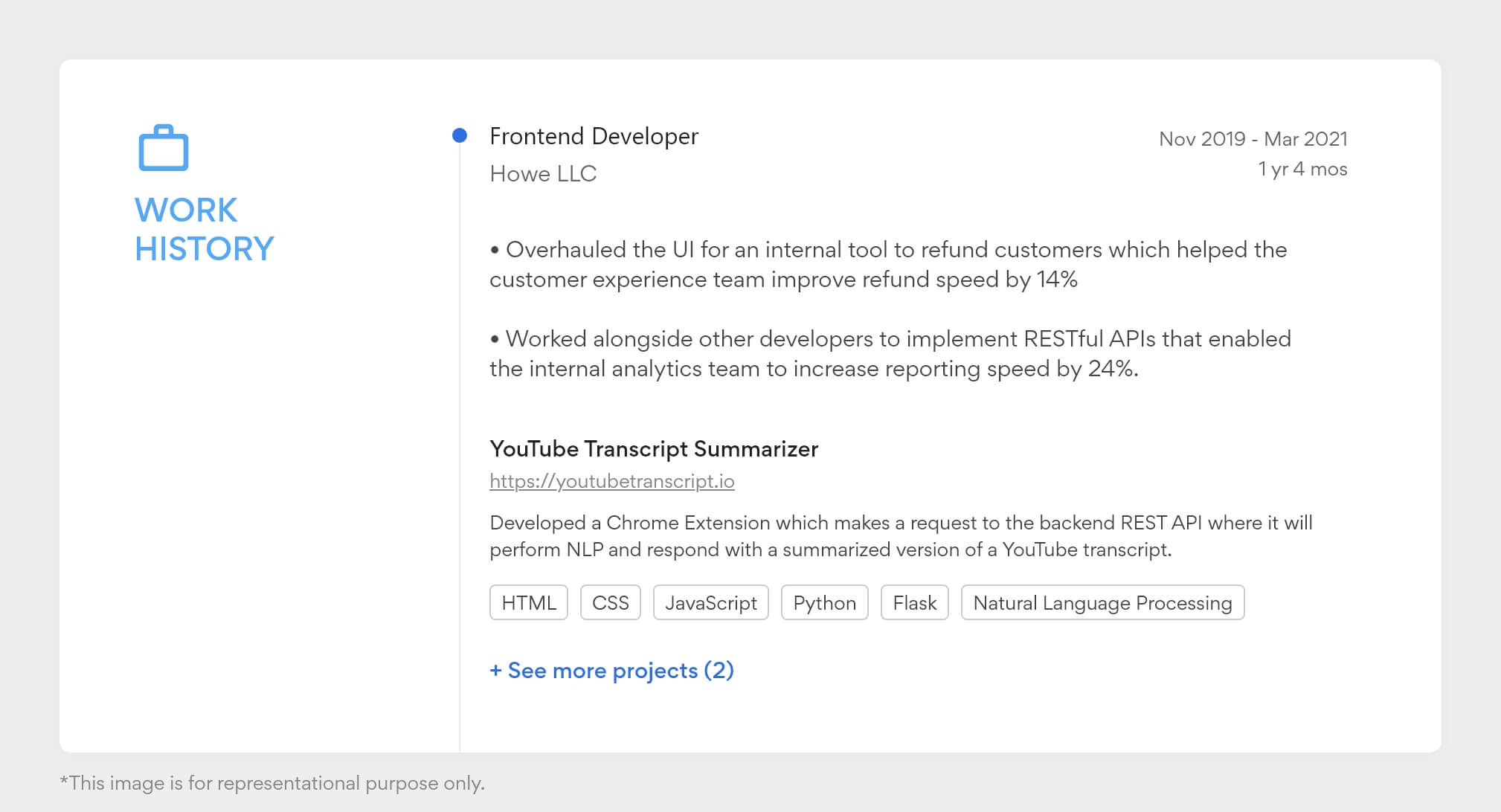 Giving solid numbers to potential employers can make a big difference and increase your employment prospects. You should include a number in your resume if you can address questions "How much?" or "How many?" Don't forget to include all of your past achievements and recognitions. If your side project demonstrates your abilities, use it as a promotional tool. Also, make sure your resume is concise and to the point.
9. Optimize your resume with relevant keywords and good grammar
As obvious as it may sound, correct English and grammar and the use of appropriate keywords are crucial. Using relevant and optimized keywords in your headline, subheads, and copy can help your Linux developer resume appear near the top of search engine results.
Use the following precise keywords to help hiring managers see you as an ideal addition to their team:
Identifying
Programming
Creating
Diagnosing
Testing
Executing
Maintaining
Communicating
Informing
Consulting
Innovating
Recommending
Troubleshooting
Designing
Documenting
10. Make a short video summarizing your resume
While it may sound odd at the outset, documenting a short video of about a minute or two outlining your skills, experience, accomplishments, and credentials will give you an added benefit over hundreds of competitors.
Create your resume and get a job on Turing
Build the best Linux developer resume with Turing's Deep Developer Profile
Apply Now