In today's competitive world, you need skills as well as proper self-promotion because you are an asset. There are plenty of software engineer jobs available in the market, but you must make your unique qualifications stand out in your resume. Your resume serves as a communication channel between you and the recruiter. Will you be hired for the job if your .NET/Oracle developer resume does not highlight your unique qualities? A company will find your profile interesting only if your resume effectively and credibly represents your top skills.
Our top recruiters at Turing share the best resume writing practices to help you create a perfect resume that will stand out from the crowd.
You can use these tips to increase your chances of landing your dream remote software jobs in 2023:
1. Start with an excellent bio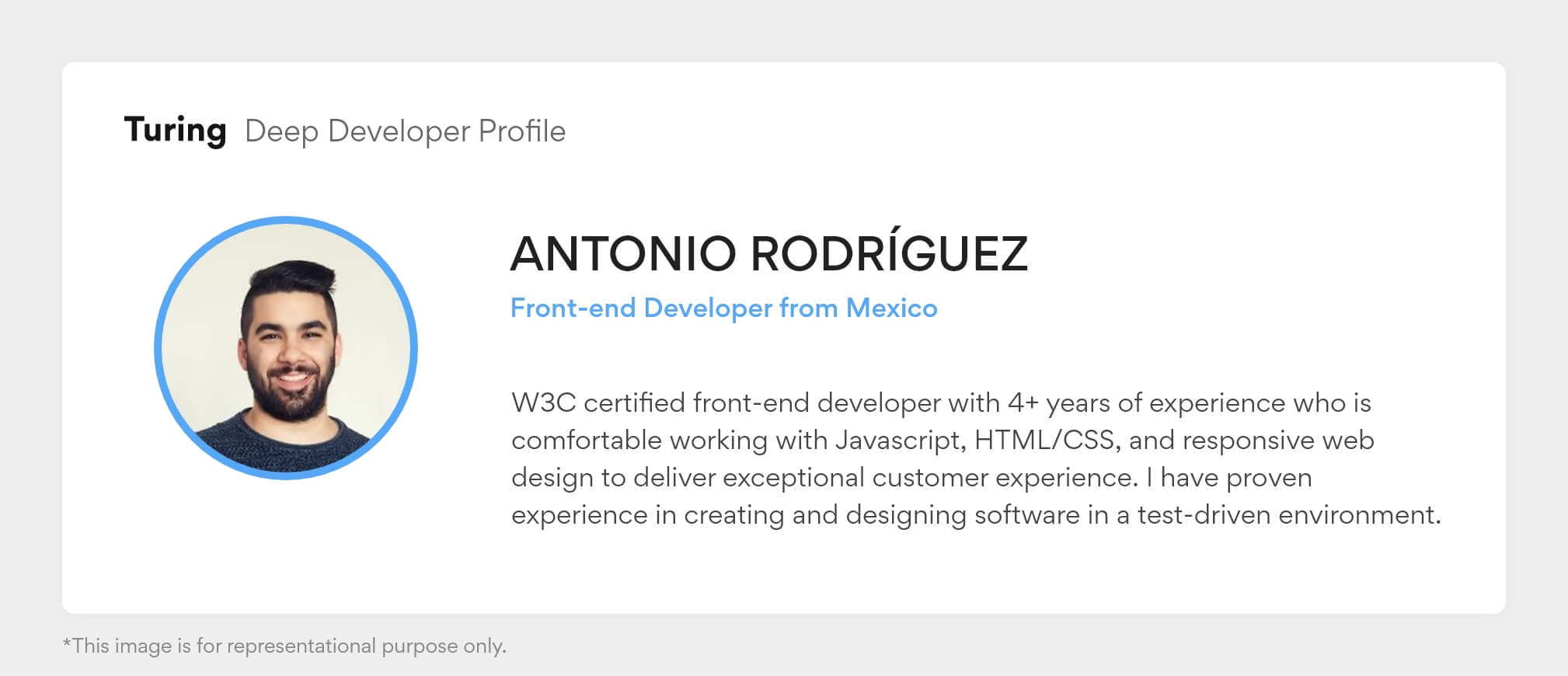 It is always a good idea to include an 'About me' section for your resume, giving the hiring manager a sense of what you have done and what you are capable of doing.
Include a clear email address, phone number, and list of your social media handles in your resume's bio section so that recruiters who are interested in your background can easily contact you for an interview. Include keywords for your most impressive skills, and add a description of the types of projects you have done. The more specific you are, the easier it will be for recruiters to locate you.
2. Create your .NET/Oracle developer resume as a story
A story always piques the reader's interest, so weaving your .NET/oracle developer resume as an intriguing story will be extremely beneficial to you. Stories are appealing, interesting, and keep viewers glued to the screen. As a result, including your story on the resume is certain to yield positive results.
Your resume's narrative can impact your consideration for a job. If your .NET/Oracle resume is good, it will clearly communicate your ideas and skills to employers.
3. Open with a great headline
It is critical to include an attention-grabbing headline on your typescript developer resume. The headline is the first thing recruiters/employers will notice about you, so make it impressive.
For example, here is an example of a headline taken from a .NET/Oracle developer resume: '.NET/Oracle developer with 5+ years of experience'. This impactful headline concisely sums up your experience.
4. Use a proper structure for your .NET/Oracle developer resume
While there are various ways to format a resume, many professionals prefer the popular reverse chronological format. It starts with the most recent employment data and works backward. While this achieves the goal, you can also take other approaches. For example, by using a.NET/Oracle resume template, you can structure your.NET/Oracle developer resume in a functional format, emphasizing your abilities and technical skills and helping you make a stronger first impression.
5. Provide a detailed timeline of your work experience
It is also an important part of your resume because it allows you to highlight your previous experience. This section allows you to show the recruiter how your skills have added value to previous organizations and what they can expect from you if employed. It is the most substantial section of your resume where you can justify your position with numbers and figures. With your work timeline, you can demonstrate your technical experience over the years and show how you progressed from a fresher to a mid-senior level, and so on. It is your narrative about the work you have been doing over the years.
Create your resume and get a job on Turing
Build the best .NET/Oracle developer resume with Turing's Deep Developer Profile
Apply Now
6. Emphasize your .NET/Oracle development skills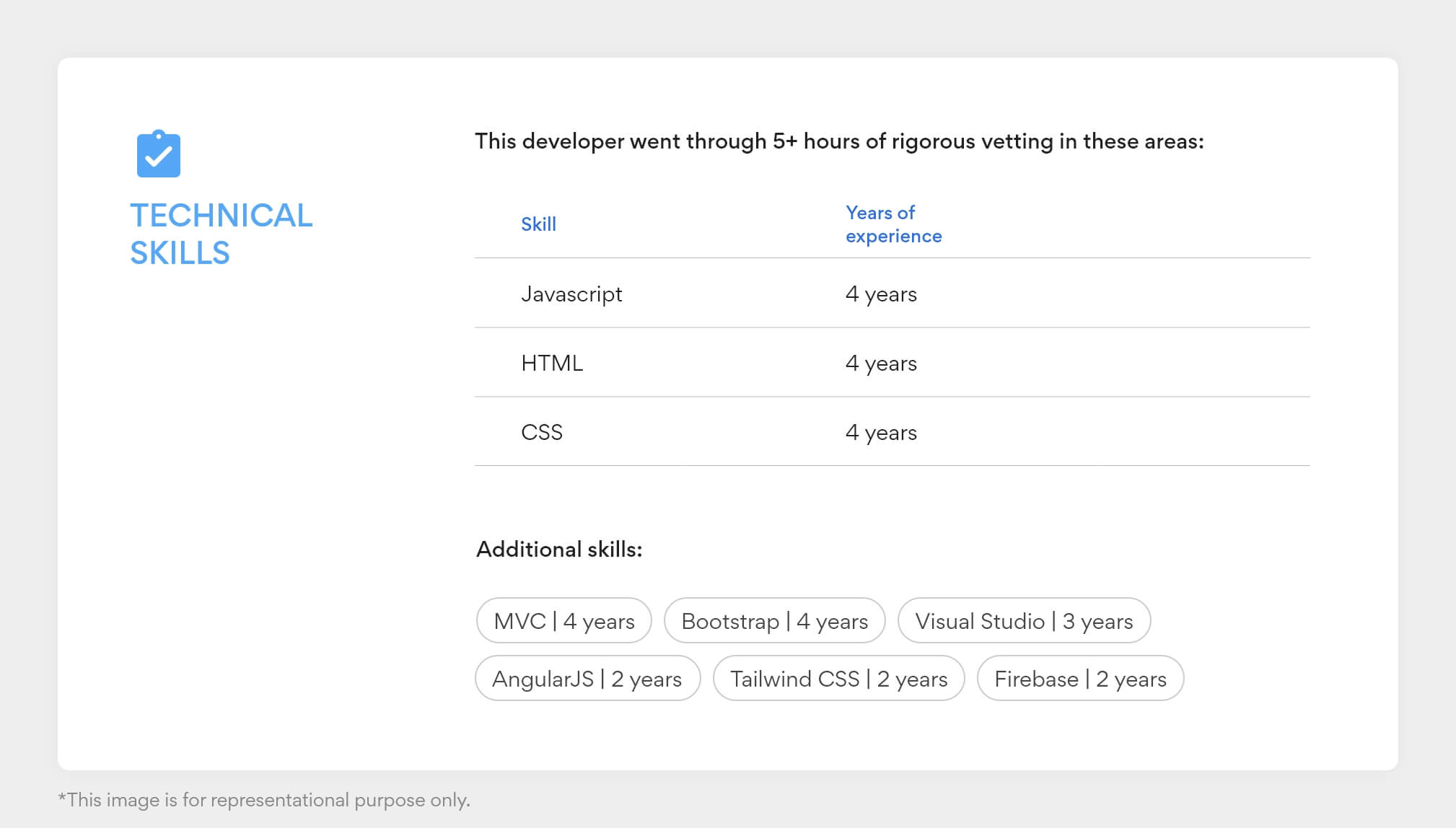 You can discuss your core strengths, such as skills that you would be willing to apply in your next job, here. Include some icons to catch the recruiter's attention to make this section more appealing and memorable. Make it clear how your skills have helped previous employers solve a business problem.
Concentrate on your strengths and incorporate them into your resume as if they were a part of the story. To accomplish this, first, determine which skills you are most confident in, and then prioritize them in your resume. Finally, classify them as primary and secondary skillsets so that recruiters can quickly learn about your professional experience.
Include the following skills in your .NET/Oracle developer resume to catch the recruiter's attention:
Primary skills (technical)
ASP.NET MVC
C#
VB.NET
SQL server
NoSQL
Oracle
HTML
Javascript
Bootstrap
Secondary skills
User Interface
Microsoft Visual Studio
Microsoft Web Platform Installer
7. Mention your educational background
Mention your academic credentials at the top of your resume. Include details about the schools you've attended, your grades, and any other accomplishments you've had. This demonstrates that you are driven and have established goals for yourself. Use a table form layout in this section of your .NET/Oracle developer resume to get hired faster.
8. Quantify your skills using numbers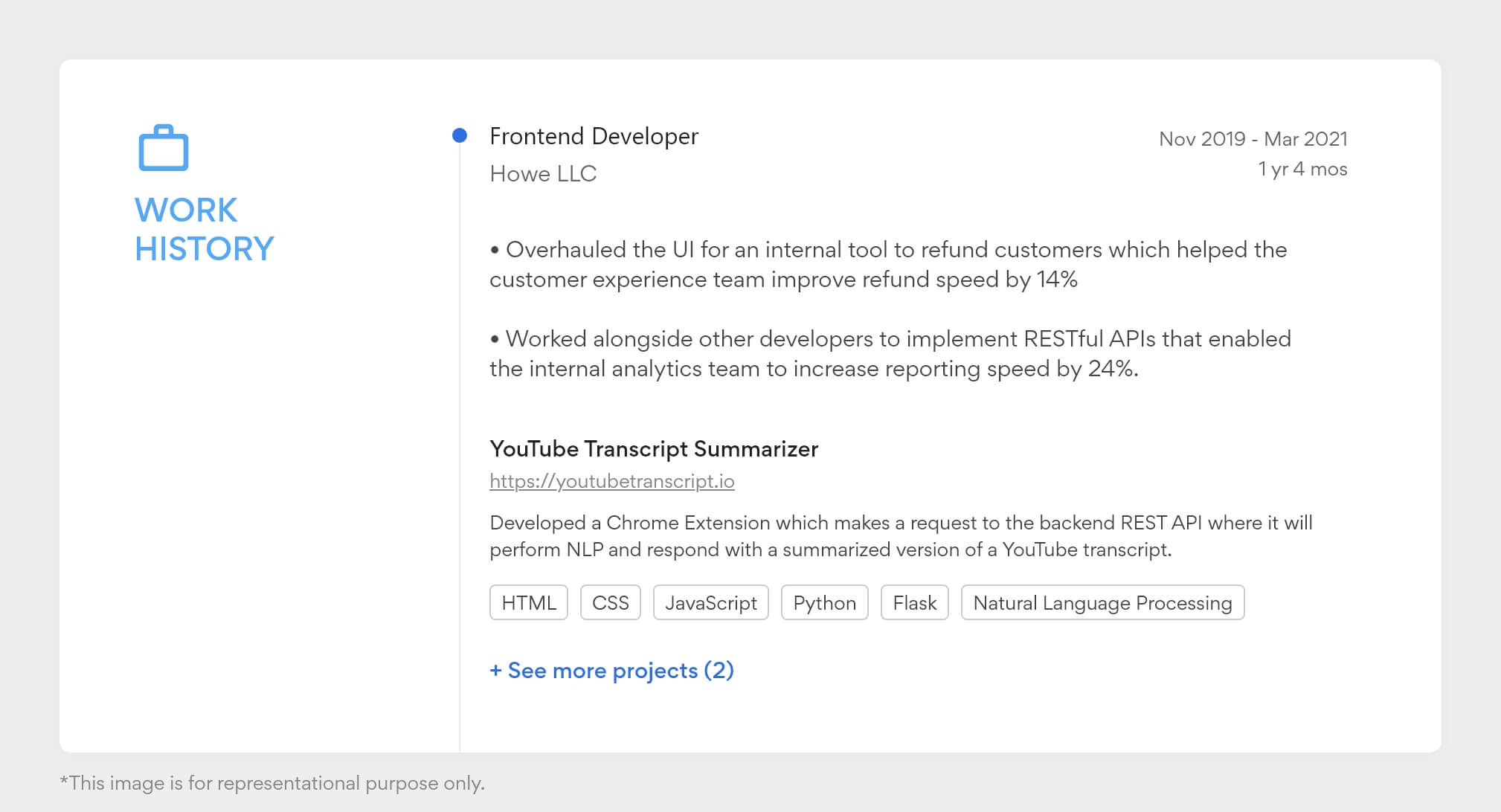 Numbers can impress hiring managers in the modern workplace. Quantifying your competency and experience allows you to demonstrate them effectively. When you provide examples of your work, you greatly increase your chances of getting hired for a job.
Your resume should not be more than two pages long. Understand how to choose and present the most important info on your resume so that recruiters can easily go through it.
9. Avoid errors in grammar and use proper keywords
Use proper grammar, spelling, and relevant keywords to create an effective resume. To land the best.NET/Oracle development jobs in US companies, you must be fluent in English. Include keywords related to.NET/Oracle throughout your resume. Having these items on your resume will make you appear professional to recruiters. Even if you are the best candidate, a single mistake on your resume can cause recruiters to overlook you.
Use the following keywords to help potential employers see you as an excellent addition to their team:
Identifying
Programming
Creating
Diagnosing
Testing
Executing
Maintaining
Communicating
Developing
Consulting
Innovating
Recommending
10. Sum up your resume in a brief video clip
A brief video introduction, though appears to be an extra step, will assist you in developing a one-on-one conversation with the recruiter. You should summarise your experience, skills, and accomplishments in this video introduction. It will give you an advantage over other candidates because you will approach the recruiter in a unique way.
Create your resume and get a job on Turing
Build the best .NET/Oracle resume with Turing deep developer profile
Apply Now