Ecommerce
Blockchain tax/invoicing app
Remember that time of year when you sat for hours trying to make your tax payments short? Blockchain Tax App is one of the greatest Android software business ideas for start-ups for cost management. These software startup ideas determines how much tax the user must pay based on his income and will ensure that the right amount of tax is paid. The app is built using different blockchain frameworks, including smart contracts, Ethereum, and Hyperledger. Furthermore, if the software can create bills, it could further reduce your financial woes. You can compute your taxes and create invoices for all of your company's activities. This app concept improves with the assistance of bespoke software development Services.
Gift for someone special
Sometimes, you don't have time to buy a gift for family and friends with your hectic schedule. Blockchain development might benefit merchants who sell gift cards, loyalty programs, and other digital assets by making the process less expensive and more secure by eliminating intermediaries and utilizing blockchain's unique verification capabilities. The blockchain tech helps to verify the user details, which protects the merchants from fraud. If a user has to give someone flowers or presents but doesn't have much time, he may use this app to place an online order with the recipient's address and have the flowers delivered without having to go to a florist. This profitable software ideas for start-ups will also offer gift ideas based on information gleaned from social media.
Hotel booking software
This app allows the user to book rooms in a variety of hotels. You can choose the hotel and room names, as well as book that room in that particular hotel. This software startup idea is very similar to the procedure we use when booking trains. You can go ahead and pursue this software startup idea and bring it to life. A large crowd is waiting to book rooms using your hotel reservation software. As a result, get ready and go!
Food inventory software
Countless grocery stores have difficulty maintaining food inventories. You may sell your food inventory software project ideas to any establishment. Food and Beverages is a large industry, and it provides a great platform to pitch and sell your software idea. You'll find a vast pool of potential clients here. It allows you to save time and money. Get food inventory software and get ready to launch your new business!
E-ticketing software
You may create software for e-ticketing and reservation management. Existing software startup ideas have its own issues, including lack of speed, longer loading time, etc. You can develop an efficient software application that addresses all the concerns and provides end-users with automated management of ticketing and reservations.
Bike servicing app
A door-step bike servicing platform and application will leverage technology to make two-wheeler owners' lives easier by connecting them with high-quality vehicle care providers. The platform can offer aided door-to-door pick-up and drop-off, an in-built inventory management system that reduces waiting time, more intelligent stock allocation, an order management system, and so on.
Toy exchanging app
As children grow up, they get tired of their toys and move on to the next one. This is one of the most inventive software startup ideas. It's aimed at the group of parents whose children quickly outgrow their toys. Rather than purchasing new toys every few months, parents can upload their old ones to the app and trade them in for new ones.
Song finder app
This software start-up idea allows users to recognize the whole song based just on the tone of that tune. The song-finding software analyses the tone the user is listening to and displays the result and a downloaded link. It is an excellent concept for a company since it will enable users to download songs that have passed their thoughts for the time being but that they recall a little tone of. The song-finding software analyses the tone the user is listening to and displays the result and a downloaded link.
Car parking app
It might be challenging to locate a parking place during rush hour. This auto parking software will display all nearby parking places based on GPS and assist users in finding a parking spot. As a result, working on it is an excellent software business idea for a start-up.
Medical/Healthcare
Health inspector
Everyone visits their doctor for regular health check-ups, but they must remember to do so and arrange appointments for themselves. A health inspector automated business idea can be one of the best health apps or a simple software startup idea that will notify the user when a health check-up is required. It will also send an appointment text message and tell the user if it was authorized or not.
Fitness App
A healthy living online application that would be aimed at health-conscious people that allows them to track their behaviors. It will also connect the users with qualified nutritionists, pathologists, and health coaches to reduce the risk of lifestyle problems. The software would have numerous charts to help the user manage their general health, such as weight, sugar, heart rate, blood pressure, etc. Individual meal plans, lifestyle plans, and nutrition plans are also supplied based on the user's condition. It will also have a chat component, allowing users to engage with members of the community as well as health specialists.
Travel and Tourism
Tours and travel with AR/VR
It is difficult to locate places to visit in a country far away. This might be one of the most outstanding tourist software startup ideas available when on vacation. It will identify all of the major tourist attractions, restaurants, and activities to try in that place so that consumers may experience them to the utmost. Using augmented reality navigation, you may enhance your journey experience. Additionally, you can better shortlist locations with VR capabilities such as virtual tours.
App for railway tracking
People rely heavily on trains to get to their destinations. It can be pretty inconvenient if the trains are late and you have no way of knowing if you should wait or consider an alternate mode of transportation to your destination. A railway monitoring software business idea for a start-up can tell you exactly where the train is at any given time, so if you have an emergency and the train is late, you can take a bus or a cab.
Technology/Software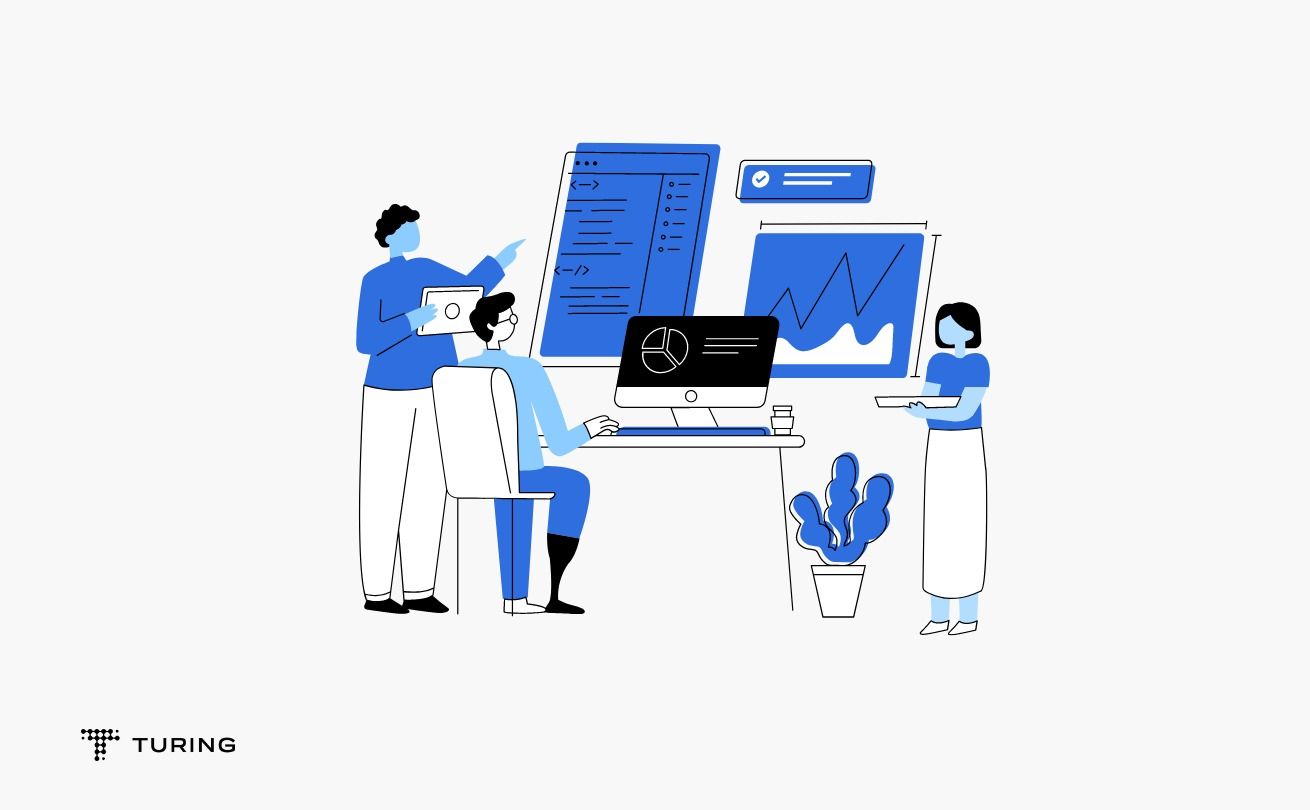 AI-Enabled restaurant reservation app
Why should you pass up an opportunity to dine at a fantastic restaurant for last-minute planning? This IT projects for startup companies will provide a graphical representation of pubs and restaurants in the surrounding region. The user will be able to reserve a particular table for a given time in advance. As a result, it may be one of the most remarkable and straightforward application concepts. This program can remember the user's preferences and provide suggestions based on them. AI assists in selecting fine dining establishments and makes them more customized based on user requirements.
IoT security control
Numerous store owners and members of the general public utilize various security gadgets in their homes. This program will operate all such security systems through wi-fi and will allow the user to answer the door, examine camera video, and monitor the actions of the locker/safe, all from a smartphone. This is a software business idea for a start-up that can be realized via Blockchain by hiring a Blockchain developer.
Time tracking software
Employee time is tracked using time tracking software. This IT projects for startup companies is quite useful for businesses since it allows them to see which employees are putting in the most time at work. Several companies have profited from time monitoring software and have generated good revenue from app downloads on devices. You may also succeed in business by providing time monitoring software to end-users. A software development firm may create software that tracks the time of any organization's personnel. You can contact these groups and seek their assistance in bringing your concept to fruition.
CRM software
This software startup idea could be pitched to several startup companies. You will be paid on a subscription basis. It signifies that your customer will pay you regularly, every six months, or yearly. Customer relationship management software is hugely beneficial to businesses as the software performs vital functions. Almost all companies use CRMs to manage their operations and hence. Setting up and selling a CRM could be an excellent software startup idea.
Invoicing software
Invoicing software handles a variety of invoicing challenges that businesses confront daily. Invoicing software is increasingly becoming popular in the industry. Several organizations use invoicing software to conduct crucial functions such as invoicing and payment processing. Many software business startup outsources their software development. You may take advantage of this chance by contacting them. These organizations can produce IT projects for startup companies based on your specifications and within your specified timeframe.
Business communication software
Some businesses prefer communication software designed for professional communication among corporate team members. You can develop some excellent features in your software to enhance business communication efficiency. As a result, you may target small and large enterprises. Enter the market with a software business idea for a start-up that enhances professional communication.
E-learning software
Through a unique portal, teachers may design a lesson, curriculum, quiz, assessment, and online paper for students using e-learning software. Many schools, universities, and educational institutions can benefit from the curriculum. This software business startup is also suitable for usage in vocational schools. In this day and age, particularly in the aftermath of the Covid-19 pandemic, practically every institute has chosen online courses and tests to assess student performance. As a result, developing E-learning software will undoubtedly benefit a start-up.
Scan and convert to pdf app
Rather than going to a store to have your documents scanned and then converted to pdf. This tool allows you to easily scan documents in high resolution and save or email them as multipage PDF or JPEG files. A scan and save it to pdf software startup idea will assist you in securely storing vital data such as receipts, papers, report cards, notes, whiteboards, etc. on your mobile device.
Language learning app
One of the best software business ideas is a language learning app that provides users with starter courses in many languages. The app can enable voice so that students can hear how words are pronounced. The software may be divided into difficulty levels, with the first level comprising alphabets and fundamental letters and the advanced level featuring full-fledged dialogues.
Voice translation App
One of the most common concerns while traveling overseas is not understanding the local language and the difficulty communicating with the locals. A software idea for the future that can interpret your speech will be a breakthrough method for travelers to share. The words may be spoken on the phone and translated into the language of choice. The application must also operate in both directions, allowing other languages to be translated into your language in real time.
Video editing software
Even though the trendy social media app choices vary, social media use is rising. People are increasingly posting videos of their personal life on social media, not only for sharing but also to advertise items. As a result, such posts must always appear professional and appealing. A video editing innovative software idea that allows the user to produce a professional-looking end output is perfect in such a case.
Cloud presentation
Preparing for a team presentation is usually a challenging process. The Cloud app will replace traditional methods of generating presentations by collaborating with all team members using a cloud API to build the presentation online so that everyone can contribute top ideas and provide comments on its quality. If your company wishes to use blockchain development technology, another potential app concept is distributed cloud storage. As a result, every small business should watch this software startup idea.
Services
Interior designer
It is difficult to decorate your home with the right stuff. This program will capture a snapshot of the user's space and enable them to envision it with various interior design options such as carpets, curtains, wall paint, etc. It will also provide the nearest dealer for the selected goods, making the internal design process more manageable. Thus this is an excellent utility app idea for startups in 2023.
Tenant finder
You may reduce your time seeking tenants by using a tenant finding and communication app. These apps make it simple to connect landlords who are renting out their properties and people looking for an affordable property close by that is just suited for them! Landlords would prefer not to have so many applications compete against one another, especially if these people have significantly fewer qualifications than most possible tenants today.
Housekeeper finding app
Users may use this app to discover housekeepers. The number of services required (such as cooking, washing, dusting, and dog walking) might be considered. This software start-up idea will also assist housekeepers who are untrained or unaware of the market worth of their profession in receiving fair remuneration.
Don't you use tabs to browse many social media profiles at once? These Android software startup ideas will unite all of the major social media applications, such as Twitter, Facebook, and Instagram, and will serve as the ultimate platform that everyone should be on.
Disaster Management
Disaster alert app
Assume you are going to a location for an important meeting and there is a storm owing to terrible weather. In such a circumstance, our disaster warning software will automatically notify you in the event of a natural catastrophe and will provide ideas on how to avoid it.
Conclusion
There's no denying that having a successful software startup idea allows you to be financially independent. With the list above, I have given you some of the most exemplary tech company software ideas for 2023. However, you should be aware that everyone has some thoughts. Even if automated business ideas are fantastic, they still need a lot of work and thought to be put before they can turn into a successful business.
Your first objective should be to establish whether the concept you have in mind is scalable. If so, you need to hire developers to construct your product effectively. Remember that running software development for a start-up firm is not an easy undertaking; therefore, don't be afraid to seek help. A tech partner can help you navigate this process.