As a remote Blockchain developer looking for work in a US software company, you understand the value of submitting a strong Blockchain developer resume.
A strong Blockchain developer resume is essential for making a good first impression. It works best to highlight your professional skills. And we can all agree on the significance of making a good first impression, right?
So, what's the best way to write a CV for a Blockchain developer that stands out right away?
Turing wants to assist you in finding the top remote Blockchain developer jobs available in 2023. This article will assist you in deciphering the mysteries of producing the ideal Blockchain developer resume.
1. Begin with a fantastic bio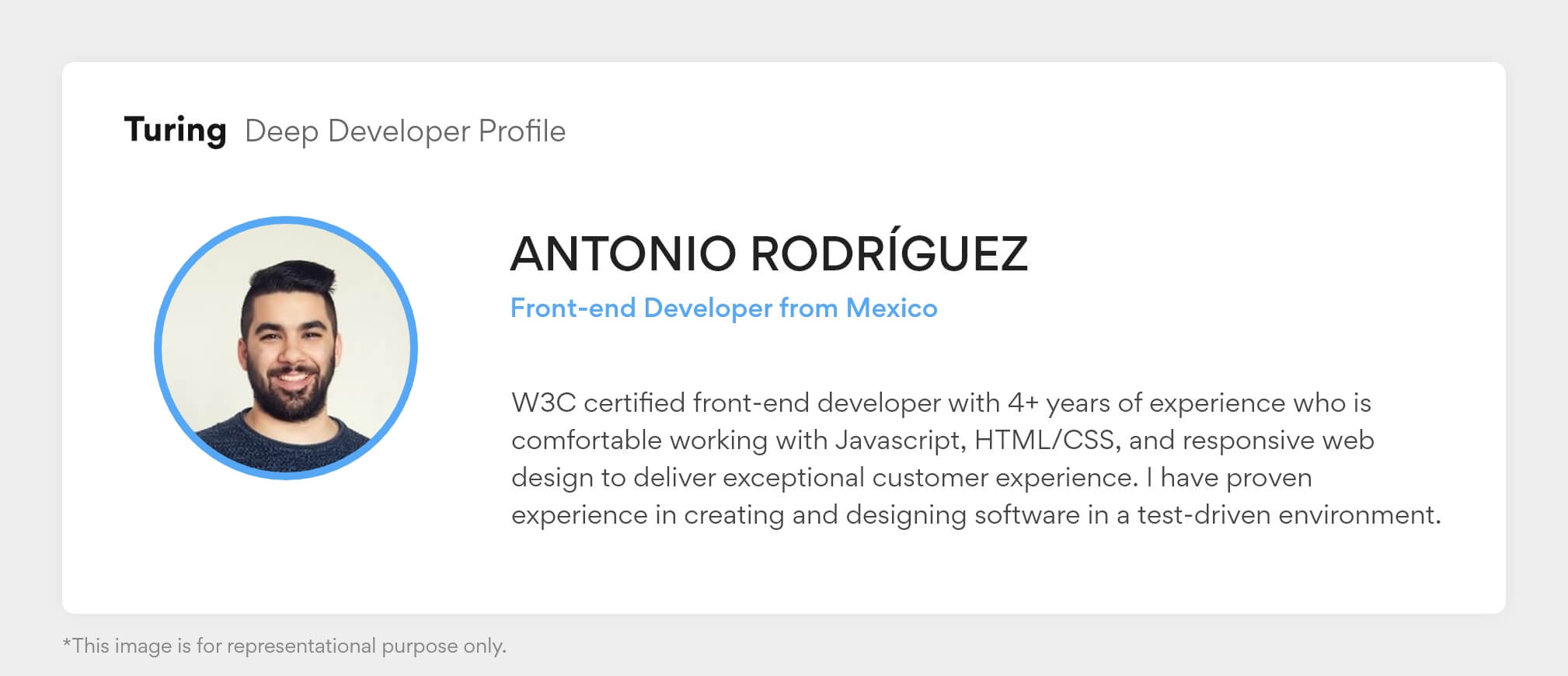 A well-written 'About Me' section is the finest method to get recruiters' attention. Opening your Blockchain developer resume with a well-written bio may make all the difference. After your name and contact details, provide this information. This may appear to be common sense, yet it can have a significant influence on your prospects.
Don't forget to add skills-related keywords in your Blockchain developer resume. Include a summary of prior Blockchain development employment or projects as well. This will help your Blockchain developer resume stand out and boost your chances of being chosen.
2. Use your Blockchain developer resume to tell a story
Prepare your Blockchain developer resume as if it were a tale; take the recruiter on a journey through your career. Highlight your professional accomplishments to pique readers' interest in you as a professional.
So, if you want to make the greatest resume in 2022 in order to land the finest employment, explain your narrative in a professional manner. Everyone enjoys reading about inspirational adventures.
3. Begin with a powerful headline
It is critical to add a headline that demonstrates your worth before going into depth about your talents and professional experience. The ideal headline will include information such as job title and experience. 'Blockchain developer with 4+ years of experience,' for example.
The right headline can help a recruiter fall in love with your Blockchain developer job application.
4. Choose a resume format
Reverse chronology is the most popular resume structure, according to recent trends. It begins with the most current employment information and progresses through the previous ones. While it accomplishes the goal, you may use an alternative method. For example, you may write your Blockchain developer resume in the functional format, which emphasizes your abilities and technical expertise and helps you make a stronger first impression.
Furthermore, a mixed strategy is always an option. It will assist you in emphasizing your experience and talents on an equal footing.
5. Include a professional journey timeline
This can serve as the centerpiece of your Blockchain developer resume. Include your most important professional accomplishments, as well as how they have molded your career and contributed to your development. Never be afraid to offer references to back up your worth and how you got to your current level of seniority.
Create your resume and get a job on Turing
Build the best Blockchain developer resume with Turing's Deep Developer Profile
Apply Now
6. Mention your main Blockchain development skills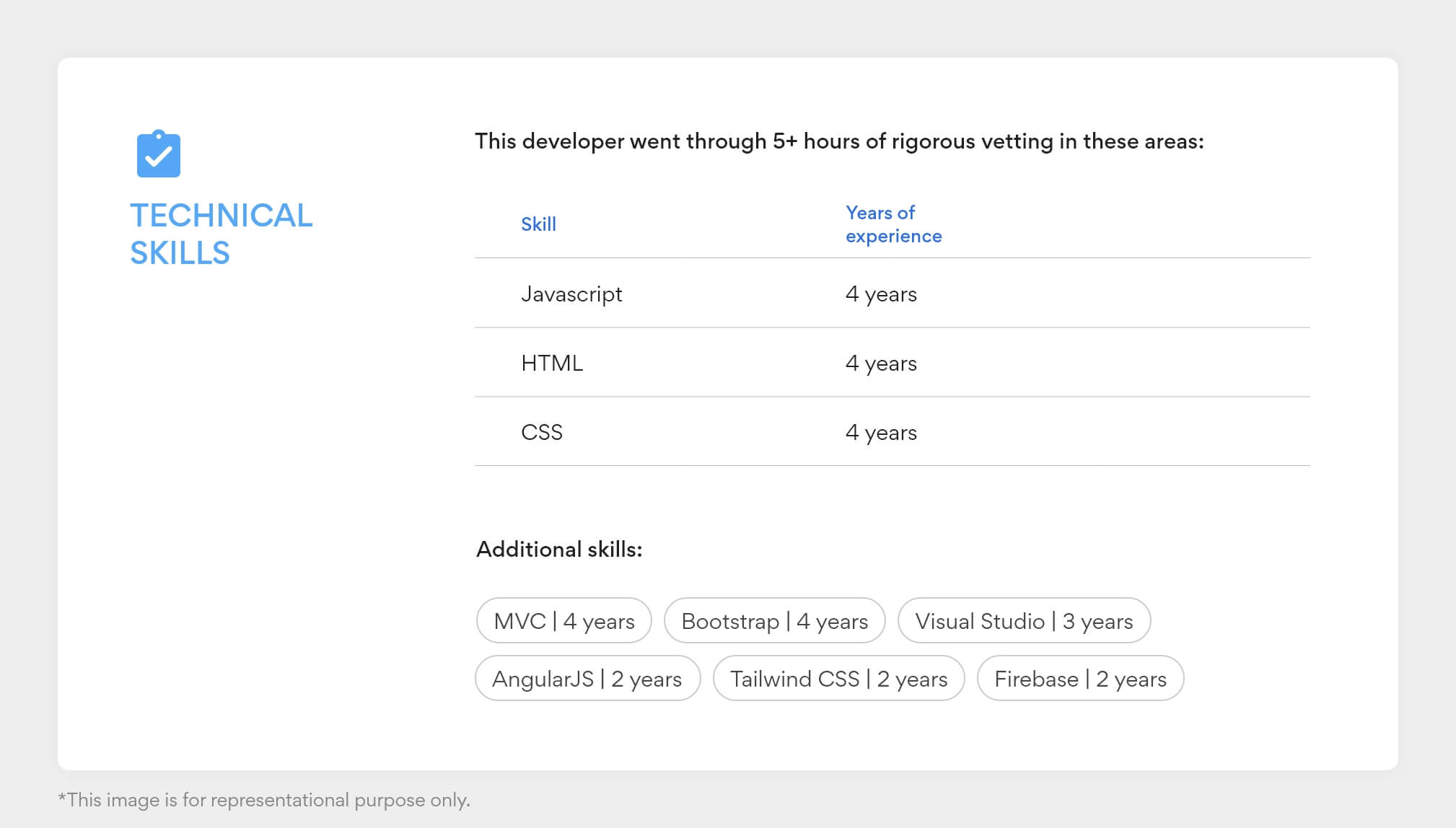 Use this section to highlight your most valuable Blockchain development skills. To make the Blockchain developer resume more immersive, highlight your primary skill set and put them in the order that best matches the position you're looking for; you may even opt to include informative symbols. It would be fantastic if you could write a few sentences explaining how your abilities help employers achieve their objectives. Treat your skillset as your most valuable asset. You may also try to separate your abilities into core and secondary categories. The key skills portion should include your core specialties, while the secondary skills section should include related vital abilities.
For Blockchain development positions, this might assist employers evaluate your capabilities and degree of understanding.
When reviewing Blockchain developer resumes, recruiters will seek for the following skills.
Cryptography
Smart Contracts
Data Structures
Blockchain Architecture
Web Development
Java
C++
Python
7. Describe your educational background
In your Blockchain developer resume, be sure to include information about your educational history. Include the names of the schools you've attended as well as your grades. It would also be fantastic if you provided information about any other qualifications you possess (if any). Using a tabular style to incorporate this information makes it easier for recruiters to grasp your educational history.
8. Take advantage of the numbers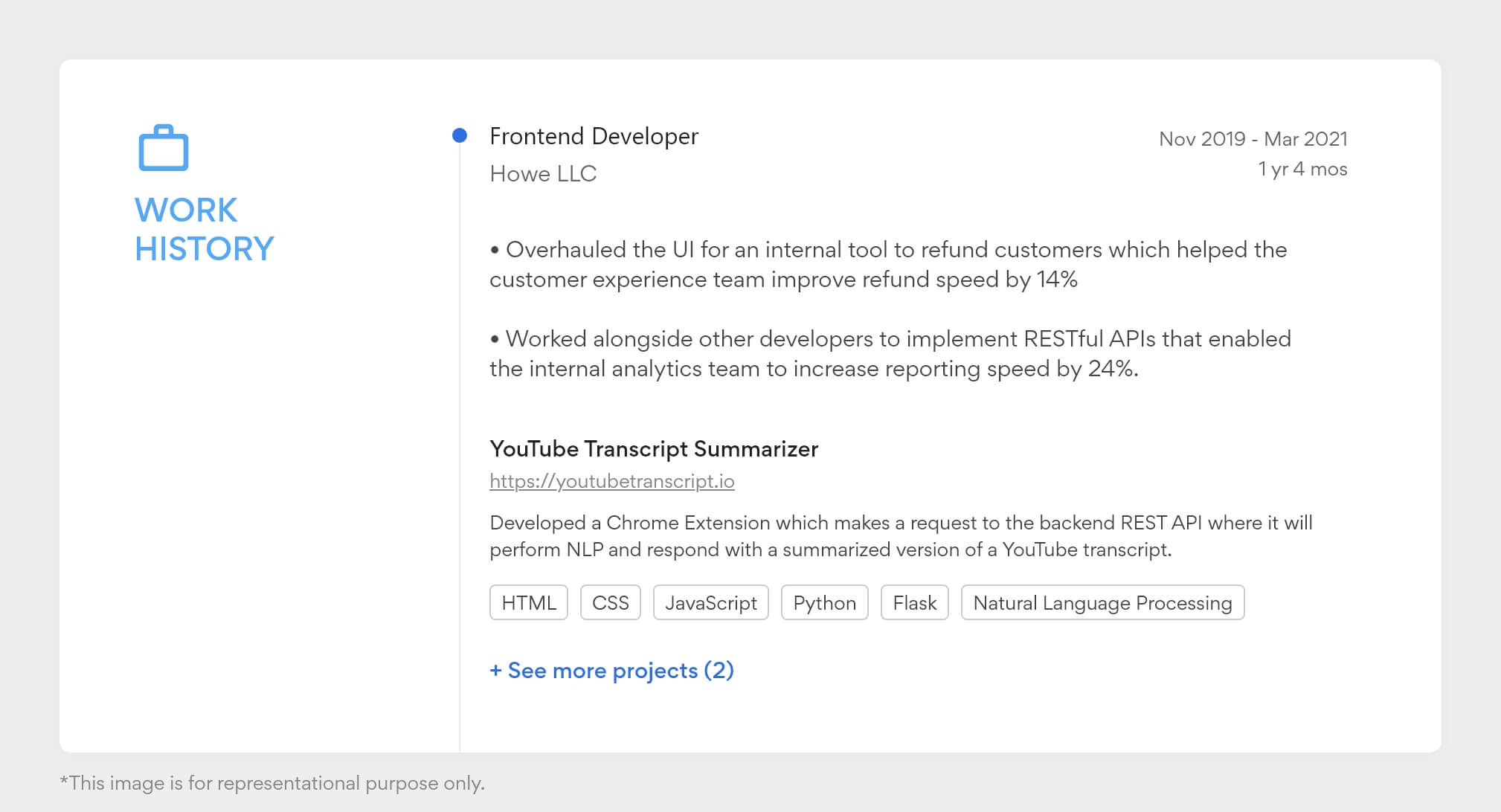 When handled correctly, numbers may have a big influence and help you land the finest Blockchain development jobs. In your Blockchain developer resume, focus on questions like "How much?" and "How many?" Don't be afraid to include personal accomplishments, and use side projects to expand your skill set. Positive experiences will increase your chances of receiving a call and landing the job.
Also, ensure that your resume isn't too lengthy. Keep it short and sweet, focusing on the job position and the most important takeaways.
9. Keywords and grammar connected to skills
Always utilize proper language and keywords while producing a Blockchain developer resume. To boost your chances, include relevant keywords in places like the title, subheadings, and the body. Keywords can also fool resume sorting software and make you appear as one of the finest candidates.
You may utilize keywords like to add value to your Blockchain developer resume.
Identifying
Programming
Creating
Diagnosing
Testing
Executing
Maintaining
Communicating
Informing
Consulting
Innovating
Recommending
Troubleshooting
Designing
Documenting
10. Include a brief video profile
Although it may appear to be a lot of work, having a short video introducing yourself would be quite beneficial. Keep it under a minute long and use it to summarize your talents and areas of expertise. Let the audience know what sets you apart from the competition.
Create your resume and get a job on Turing
Build the best Blockchain developer resume with Turing's Deep Developer Profile
Apply Now